Spray drying for inhalation
Innovative particle engineering platform by spray drying. Biopharmaceuticals and high dosage delivery. Ensure process robustness and scalability from lab to commercial.
For high dosage formulations, namely anti-infectives, or sensitive API such as biopharmaceuticals, engineered carrier-free particles are the way forward. Spray drying is a proven and one of the most well-established technologies for that purpose.
How would you like your particle?
Applying Hovione's strong expertise in spray drying technology we are able to offer a well-established carrier-free formulation in a single spray drying step.
Carrier-free formulations typically include API embedded in an excipient matrix and the whole particle is precisely engineered for stabilizing and successfully aerosolize and deliver the API to the lungs.
A diverse range of particle morphologies can be derived: from microencapsulated particles to amorphous solid dispersions or large porous particles with an aerodynamic particle size between 1 to 5 µm.
The carrier-free formulation development goes hand in hand with the application of QbD principles. We can guarantee excellent control over the process as well as optimization of the final product performance using our in-house predictive tools based on data science and more than 15 years of experience.
It is also our commitment to ensure that your spray drying process is scalable in order to meet the increasing demands from early development to clinical supply until commercial manufacturing. For a lean scale-up focused on inhalation we include patented multi-nozzle and tailor-made solutions that maximize yield and process robustness.
Our platform of carrier-free formulations mainly includes:
In silico testing
Lab-scale screening
Formulation development, including high dosage and biopharmaceuticals
Lab scale production
Performance characterization
Stability studies
Advanced analytical characterization
cGMP supply
Tech transfer and scale-up
From lab to commercial, from inhalation to nasal, our portfolio of technologies continuously expands and adapts to meet your changing needs. 
Our commitment: less than 5 months from lab development to cGPM supply.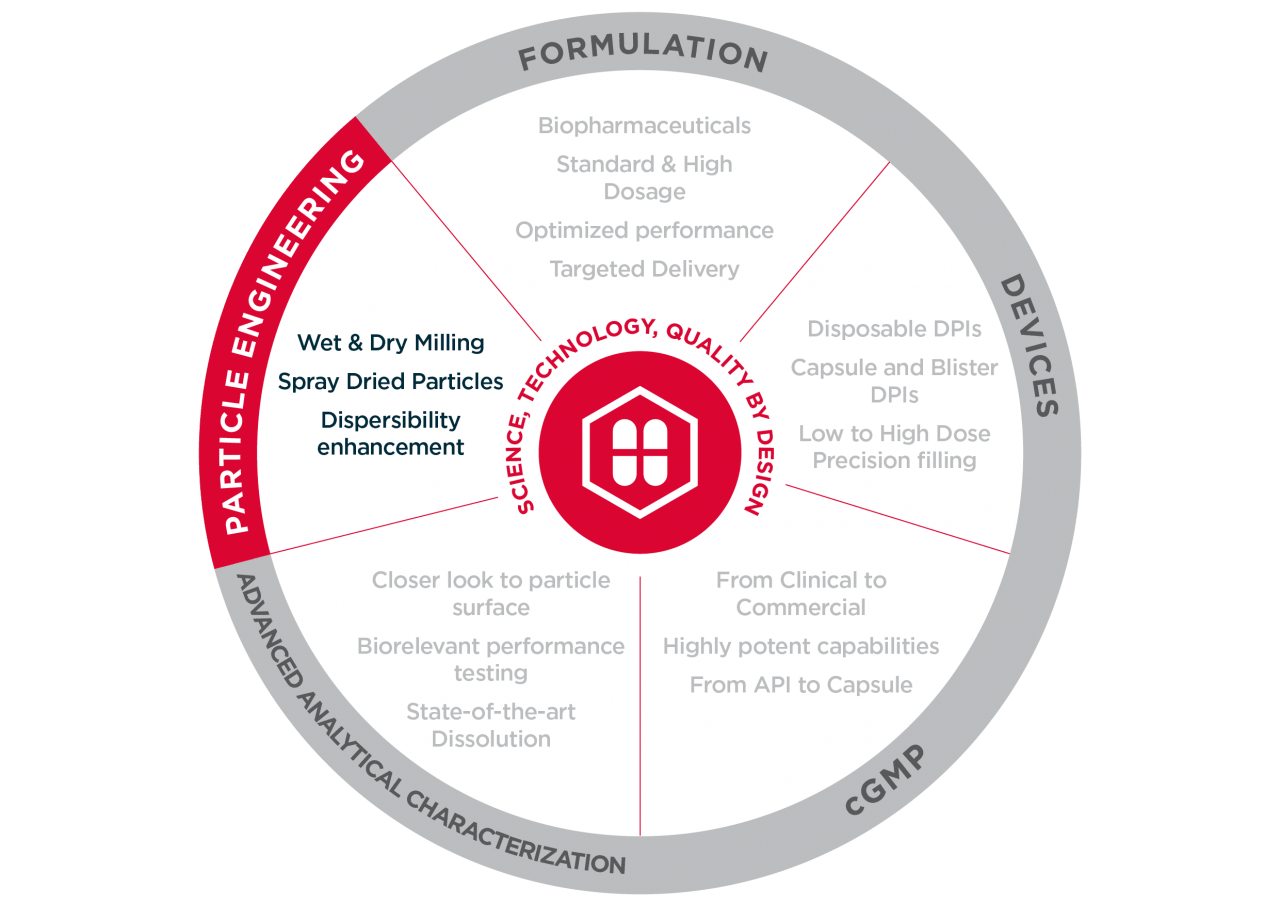 Contact our experts today.
Our team is ready to deliver solutions every breath of the way to help you fully develop your next carrier-free formulation.
Related files
Poster: Optimization of formulation and process parameters for the manufacture of inhalable composite particles by spray-drying
Download