Hovione was established in Portugal in 1959 by Ivan Villax with his wife, Diane Villax, and two other Hungarian refugees: Nicholas de Horthy and Andrew Onody, thus forming the name HOVIONE.
Watch full version and find more details about this video
History of Hovione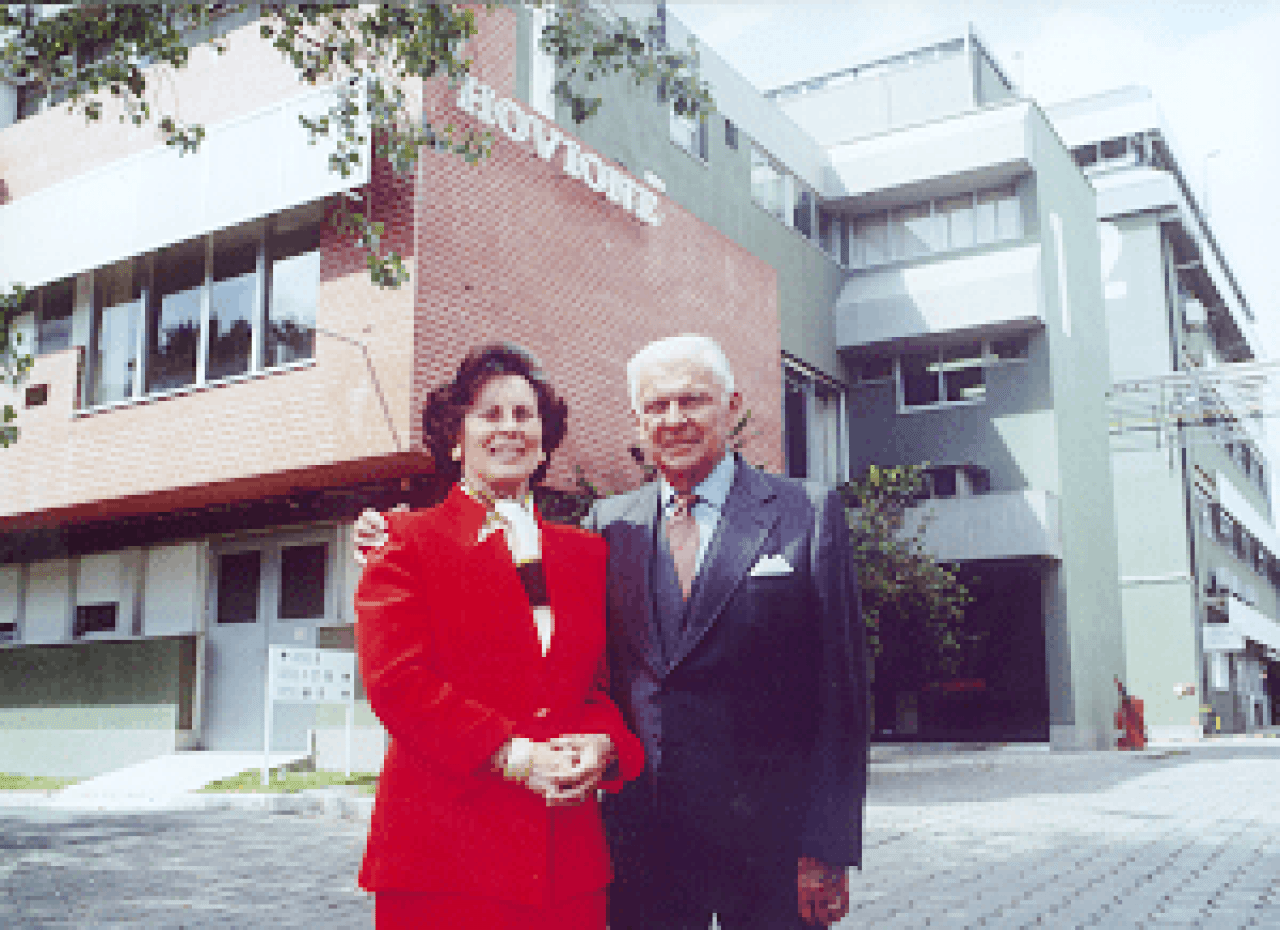 Hovione was established in Portugal in 1959 by Ivan Villax with his wife, Diane Villax, and two other Hungarian refugees: Nicholas de Horthy and Andrew Onody, the first two letters of the three founders' names: HO, VI and ON were used to create the name Hovione. 
Working initially out of the basement of the Villax family home in Lisbon, Ivan started to research semi-synthetic tetracyclines (antibiotics) and anti-inflammatory corticosteroids.
Success soon followed in the form of royalties that flowed from licensing patents to multinational drug companies. This led to small-scale production and the export of products. As the business grew, Hovione built its first industrial manufacturing plant in 1969. Constructed in Loures, on the outskirts of Lisbon, the new factory enabled Hovione to establish and reinforce its position as a key player in the worldwide market for active pharmaceutical ingredients (APIs).
From the very beginning, two factors distinguished Hovione's products: technological content and quality of manufacture. Being research oriented, the company concentrated on products that were difficult to manufacture giving it an assured market.
60s e 70s
Major commercial success came in the 60s and 70s with the sales of betamethasone and derivative products with Japan as the primary market. Keen to expand in Asia, Ivan Villax opened an office in Hong Kong in 1979.
80s
In 1982, the Loures plant was inspected and approved by the US Food and Drug Administration (FDA). Hovione launched the semi-synthetic antibiotic, doxycycline, in the USA as the product came off patent. Using Hovione's doxycycline, independent laboratories have increased the total market four times since 1983. Today, Hovione's product still has a market share of 75%. In 1987, dexamethasone dipropionate, a Hovione patented development, was launched in Japan where it quickly became the best selling product in the topical anti-inflammatory therapeutic class. In 1986, a second manufacturing site was opened in Macau, China.
90s
During the 90s, Hovione developed and began supplying contrast media agents. The factory in Portugal was expanded in 1997 with a brand new 200 m3 automated plant. Hovione was now ready to focus on meeting the outsourced manufacturing needs of the Pharma Industry.
2000s
In 2001, a third manufacturing site was opened in New Jersey, USA. This facility combined with Loures and Macau, enabled the company to offer an extensive range of capabilities to innovator drug companies. A growing reputation for outstanding quality led to Hovione becoming a leading provider of drug development services and clinical trial materials.
The breadth of manufacturing capacity provided meant that customers could rely on the company to support development and scale-up across all phases with assured continuity into commercial scale manufacturing. For a short period, Hovione became one world's largest producers of HIV protease inhibitors.
Extending the range of services offered, Hovione established and expanded its particle engineering services. Pioneering commercial spray drying, Hovione has become an industry leader in this area. The company's ability to address drug delivery problems allowed it to build a unique expertise in inhalation products. Expanding further in Asia, Hovione acquired a Chinese partner, Hisyn, in 2008 and then established an R&D center in Shanghai. In 2009, a fourth facility in Cork, Ireland was added. Then in 2011, a sales office in Mumbai, India was opened giving the company a true global footprint. In addition, in 2016, Hovione opened its office in Japan, reinforcing Hovione's global position.
Today, Hovione employs 2,100 people worldwide and offers more than 590 m3 of manufacturing capacity. It provides all services related to APIs and IMPs under development (pre-clinical and Phase I to NDA filing) and related to APIs and MPs in commercial phase. During the last 5 years, Hovione has supported more than 70 NCEs in development. Hovione remains a privately-owned, family business.   
Message from the Founder Chairman of the Board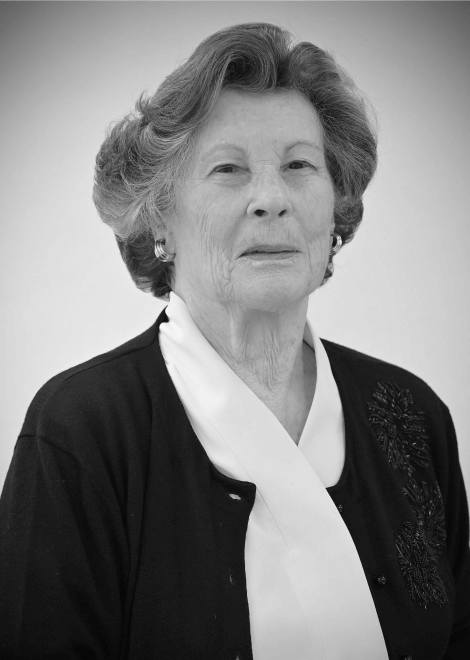 Diane Villax
Founder-Chairman
Diane Villax founded Hovione with her husband Ivan in 1959, and was the executive responsible for Finance for the first 30 years of the company. Diane has a keen interest and a personal involvement in the building and communicating of the company's values and culture.

Diane is a Non-Executive Board Member of Hovione.
Looking back to the year of 2009, when we celebrated Hovione's 50th anniversary, gives me great pride. The book that was produced plus all the exhibitions and various celebrations, not forgetting the extensive list of recollections written by many of our friends, employees, clients and suppliers, show what we achieved over those five decades, always with the same objective – within the field of pharmaceuticals, giving our clients ever better service and supplying them with the products they require. 
Ivan Villax in the 1950's Founder of Hovione, 1925-2003