Design and Industrialization Function.
The second pilar of EDaM defines and develops (from lab to full scale plant) the industrialization of an adequate solution, considering hazard, risk analysis, as well as economic criteria.
Hovione has developed a broad expertise in Quality by Design (QbD):
"Hovione has a unique set of competences in the area of powder processing. QbD has helped us save over a million dollars in API"

Large Phama, Europe
We constantly seek a high level of process understanding, while minimizing the risk of our processes and products. This approach is applied throughout the process life cycle and supports continuous improvement.
Quality-by-Design Methodology at Hovione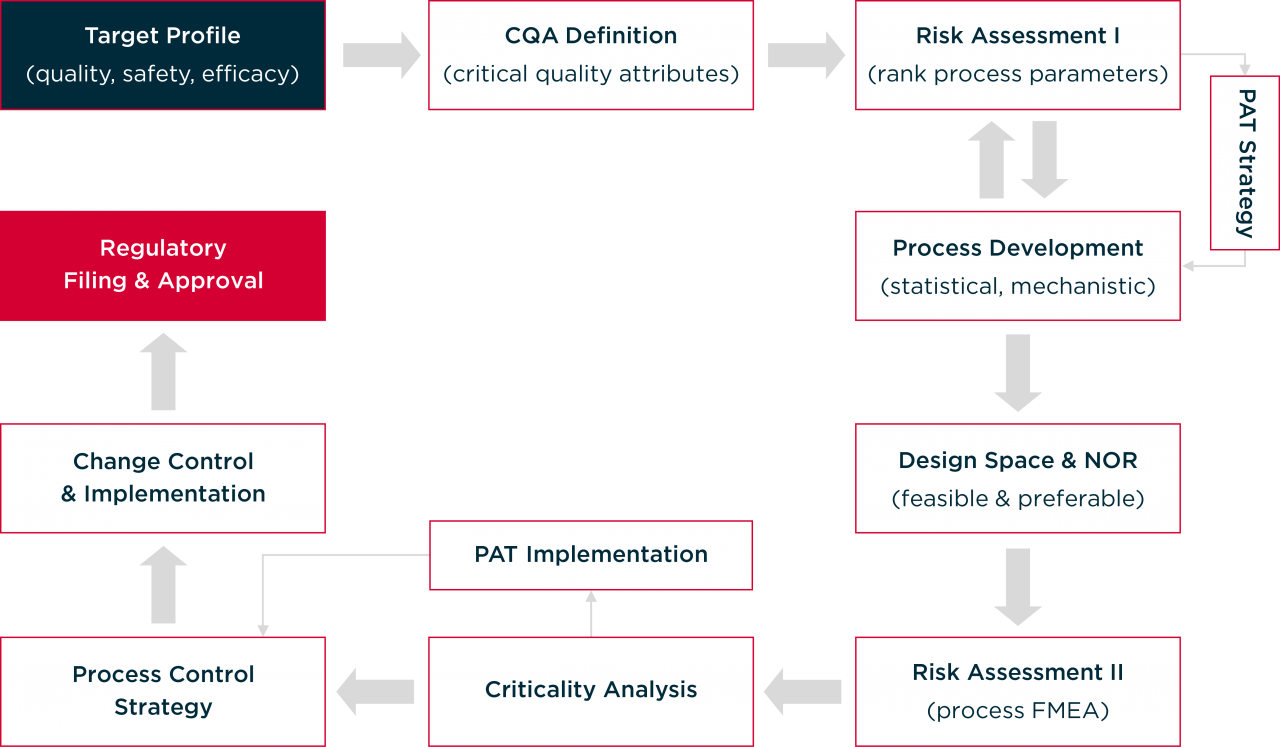 QbD Supporting Tools
Definition of Critical Quality Attributes
Risk Assessment
Design of Experiments
Process Modeling
Scale-up Method
Criticality Analysis
Continuous Improvement
Learn more about QbD, with the following articles by Hovione's experts: 
Quality by Design in API process development
Published in Speciality Chemicals Magazine, January 2013
Applying Quality by Design to spray drying - The role of empirical and mechanistic modelling
Published in Chimica Oggi, March/April 2013