Enhanced process understanding
Ensuring enhanced understanding through state of the art methodologies and technologies.
Hovione has developed a proprietary tool that is applied continuously from the screening stage to full commercial manufacturing, consisting of a joint R&D and Technical Operations road map. We call it EDaM (Excellent Development and Manufacturing). 
This brings together a range of methodologies that work together: Britest, Quality by Design (QbD) and Lean. The aim is to standardize the approach we take to develop a process and to ensure its continuous improvement – so that only value adding activities are performed, and are performed at the right time and in the most efficient way.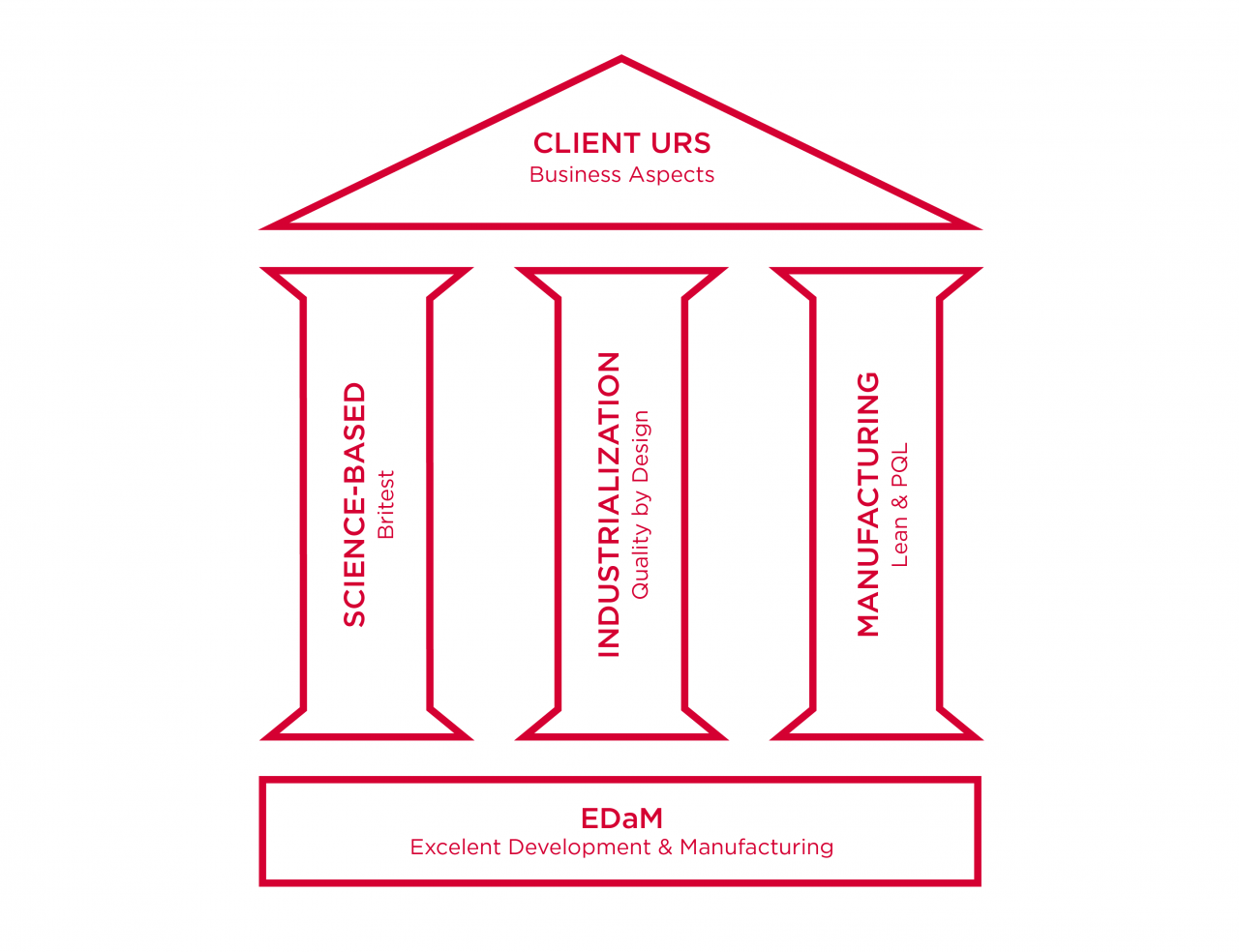 How EDaM benefits our customers:
More robust / reliable / predictable processes
Reduce time to market 
Better product quality
Better long term economics
Better life-cycle performance and support
EDaM Implementation Timeline