Manufacturing for Pulmonary Delivery
Our One-Site Solution for inhalation and nasal products ensures a simplified supply chain reducing time, risk, and complexity.
The nature of our work gives us the best of both worlds: we support and share the challenges of pharmaceutical development and all the science behind it but also the work in a controlled environment as a GMP certified manufacturing facility, all in one site. 
State of the art manufacturing plant
Our technology and equipment enable us to work with highly potent products, ensuring high containment and safety. At the same time, our facility built in engineering solutions ensure multiple product manufacturing areas with a low risk of cross contamination.
We supply different manufacturing scales, integrating solutions from early clinical development all the way to commercial.
Our facilities are also inspected and approved by all major regulatory authorities and audited by multiple clients every year.

Working with Hovione allows partners to take advantage of GMP facilities operated by highly skilled and responsive staff.
Spray drying – up to PSD-4 (1 MT/batch) scale for commercial supply
Wet polishing – controlled wet milling and isolation
High and low shear mixing
Precision capsule filling 100% weight check (up to 55000 caps/hour)
Packaging and finishing, for supporting clinical purposes
Our motto is "Delivering Solutions, Every Breath of the Way" meaning we offer Science that Solves throughout the life-cycle of your project delivering a one site fully integrated solution that reduces risk and cost, streamlines experience and supports collaboration.
Our commitment: less than 5 months from lab development to cGMP supply.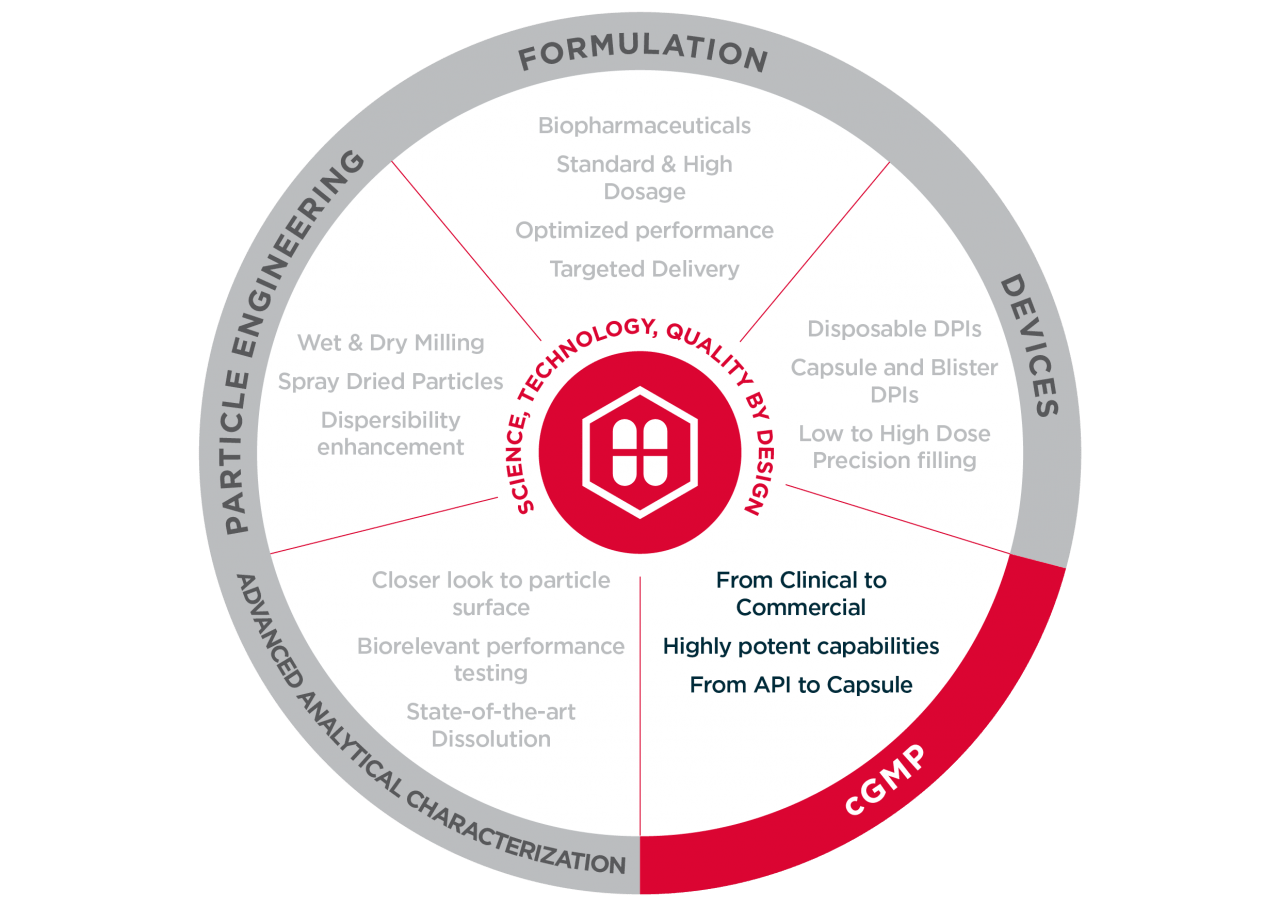 Contact our experts today.
Our unique one-site set up facilitates collaboration between functions, providing opportunity for fresh thinking and creative approaches to your complex problems.
Related files
From Lab to Commercial Scale: Impact of a Dosator-based Capsule Filling Process on a Dry Powder Inhaler Aerodynamic Performance
Download