Hovione New Jersey hosts 2018 PPAR Conference
The Pharmaceutical Process Analytics Roundtable (PPAR) Annual Event at Hovione New Jersey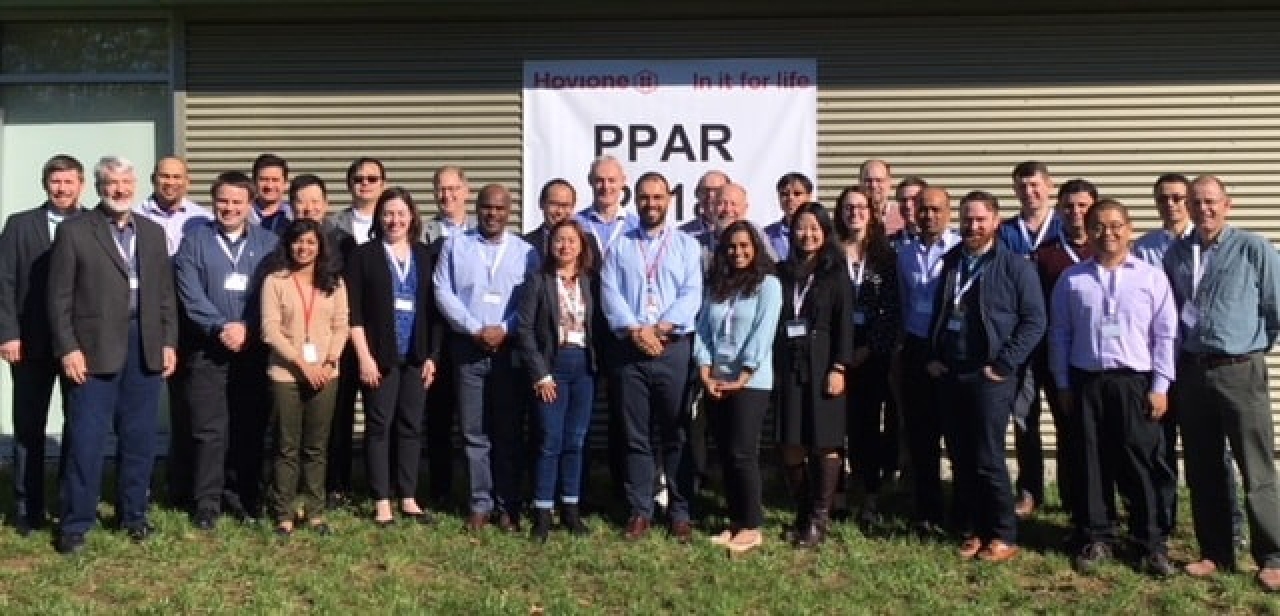 During October 15th to 17th, Hovione New Jersey hosted the Pharmaceutical Process Analytics Roundtable (PPAR) annual event. PPAR is a meeting/gathering of PAT practioneers in the Pharma industry that happens once a year where several PAT related topics are discussed (e.g.: regulatory aspects, technology novelties, people & organization, etc.).
Continuous Manufacturing have become a major topic as it makes intense use of PAT for process control and release of product.
Participants for this year event came from Pfizer, Merck, Janssen, BMS, Eli Lilly, AbbVie, Biogen, Amgen, GSK, Sanofi, Vertex, and Genentech. Nuno Matos and Savitha Panikar were the Hovione participants.
Also in Events
Date:
2024/03/12

to

2024/03/14
Date:
2024/03/13

to

2024/03/15
Date:
2024/03/18

to

2024/03/21
Location:
New York, United States