The site was first approved by the FDA in 1982, and is regularly inspected.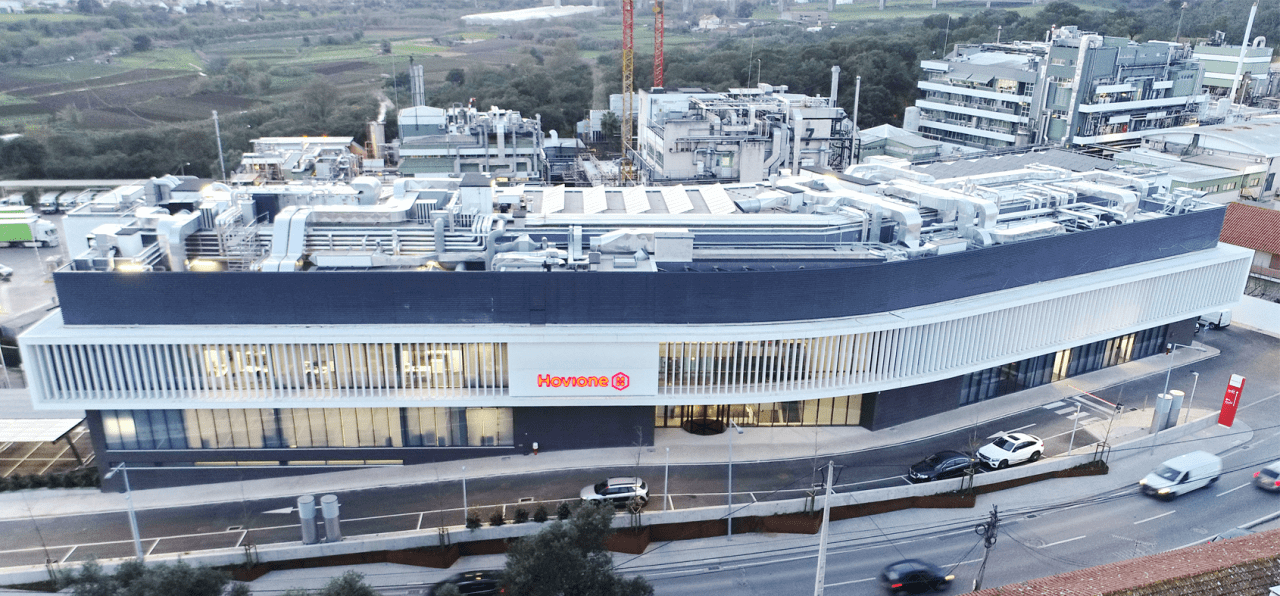 Hovione Loures has been operational since 1969. The site has grown continually as upgraded facilities have been added. The plant was first approved by the FDA in 1982, and is regularly inspected.
The site has an extensive capacity for drug substance manufacturing and particle engineering. Hovione Loures can support the development, piloting and full commercialization of your drug substance and drug product intermediate based on an available capacity of 430 cubic meters of vessels, ranging from 50 to 14,000lt, complemented with a full range of spray dryers, from lab scale to industrial sizes.
The site houses a large and well qualified Process Development and Analytical Development team in the areas of Drug Substance, Particle Engineering and Drug Product.
Areas of Focused Expertise
The site has world class capabilities and physical assets in the following areas:
For details about production equipment – click here
Operations
The Loures plant operates 24 hours a day 7 days a week.
Quality Control labs support production 24 hours a day 7 days a week.
Plant maintenance shutdown period takes place for 3 weeks in August.
Certifications
The site has an Health, Safety and Environment Management System in accordance with OHSAS18001 and ISO14001. The system is periodically audited and reviewed and is ISO14001 and OHSAS18001 certified.
The site is a certified Authorized Economic Operator.
Hovione FarmaCiencia SA is a member of the BCSD Portugal which reflects our commitment to work for a more sustainable business.
For inquiries about Hovione Loures, kindly fill the form below.
News
Press Clipping / May 03, 2023
Manufacturing Chemist, 3 May 2023
Press Clipping / Apr 06, 2023
Outsourced Pharma, April 2023