Webinar: ASDs by Spray Drying: Process Development & Scale-Up
Start
Wednesday, March 22, 2023 - 16:00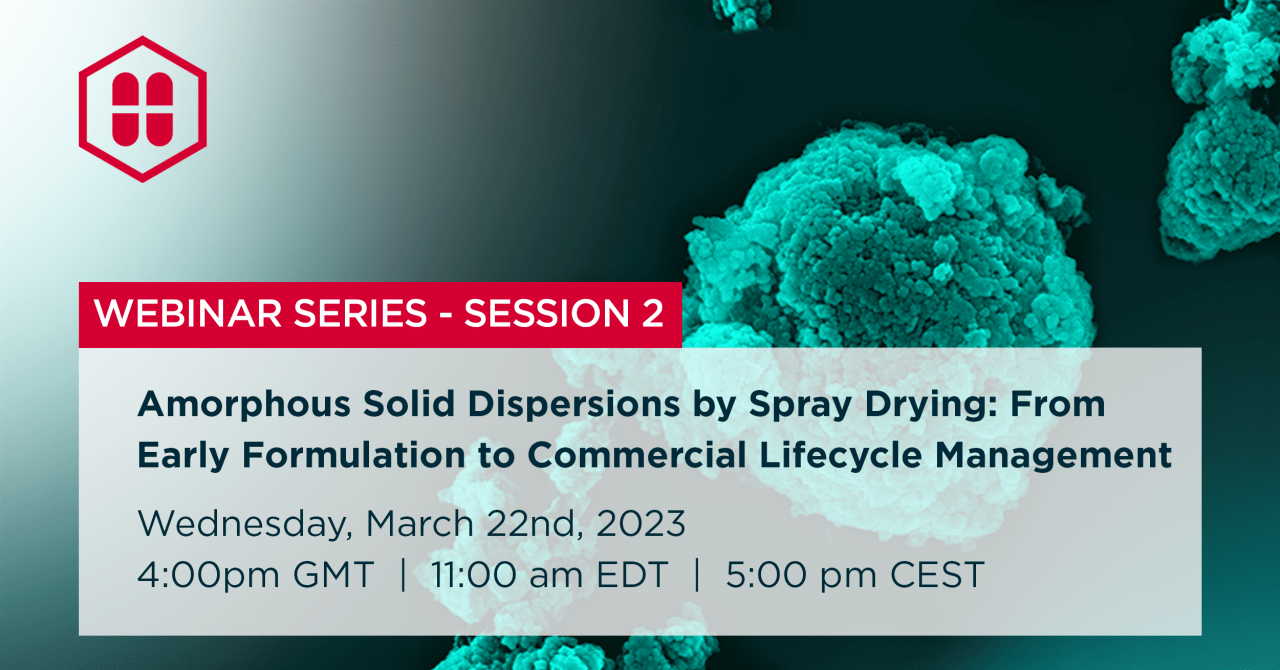 Gated content. Registration is required.
Learn more about this webinar series here.
​​​​Clara Sá Couto and José Luís Santos will describe the best practices to transition ASD formulations developed in the laboratory into a reliable industrial process, based upon proven methodologies for process development and scale-up, guaranteeing lean and material sparing approaches. 
The webinar will cover industry standard QbD principles, mathematical models and process development methodologies that benefit from extensive development and manufacturing experience. Existing lab assets will be presented, including a customized spray dryer that can mimic large scale powder properties. Finally, the speakers will guide you through a model-based methodology to establish a design space, to prepare the process for validation and commercial supply.
Your Key Learning Objectives: 
Understand what to consider for the process development and scale-up of ASD formulations manufactured by spray drying to gain a robust process for validation and commercial supply;
​Discover how to develop an industrially reliable ASD formulation in the lab based on advanced mathematical model to be able to generate optimized process conditions that guarantee seamless scaling-up;
Learn how to leverage previous experience, databases, and mathematical models to improve process development and troubleshooting, and to establish an optimized design space to enable flexible manufacturing strategies.
Who Should Attend: 
This webinar is suitable for anyone working in formulation and process development of amorphous solid dispersions, procurement, and outsourcing teams or project managers, who are interested in understanding the end-to-end process for developing and scaling-up an ASD by spray drying.
Gated content. Registration is required.
Do you have a challenging project needing differentiating technologies and an innovative approach?
Also in Events
Date:
2024/03/12

to

2024/03/14
Date:
2024/03/13

to

2024/03/15
Date:
2024/03/18

to

2024/03/21
Location:
New York, United States