Webinar: Evaluating the Best Formulations for Amorphous Solid Dispersions by Spray Drying
Start
Tuesday, February 28, 2023 - 16:00
End
Tuesday, February 28, 2023 - 17:28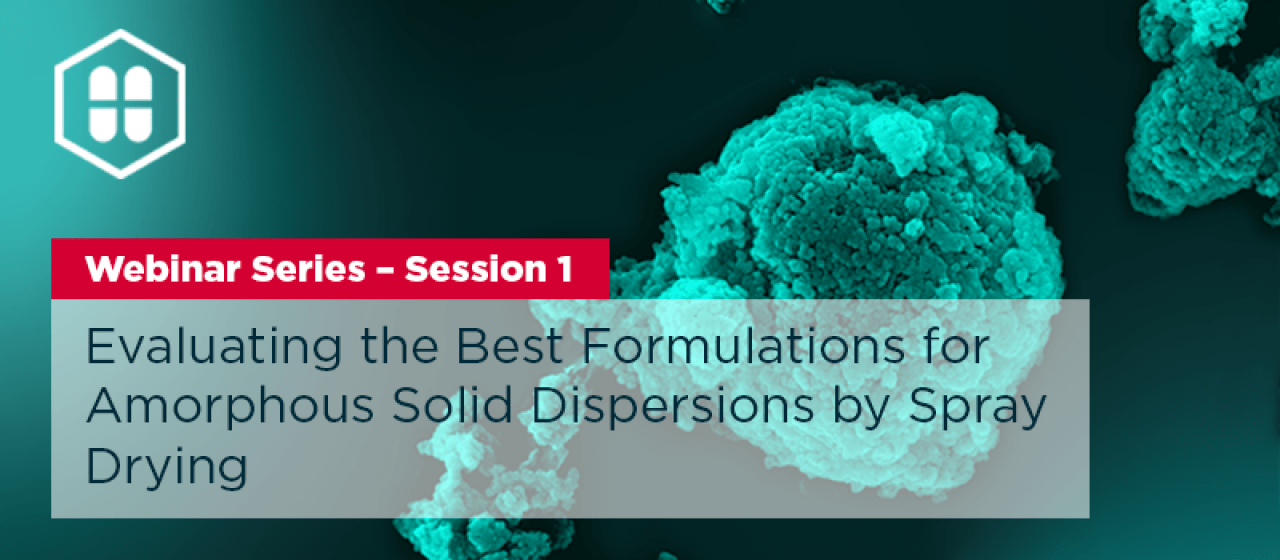 Gated content. Registration is required.
Learn more about this webinar series here.
Alexandre Ribeiro, Inês Ramos, and Pedro Monteiro kick-off the series by focusing on the role of amorphous solid dispersions in modern oral drugs and how the right formulation for a drug candidate can be selected using Hovione's proprietary screening methodology. This method is performed via an automated high-throughput system that was developed over many years of experience with formulation of ASDs. The speakers will provide an understanding of the methodology, the evaluation process, and the studies typically utilized, as well as key information needed to make a formal assessment of the best candidates.
Your Key Learning Objectives
Understand the increasing importance of amorphous solid dispersions in oral drug delivery of new chemical entities
Get an overview of Hovione's methodology to screen the best formulations in amorphous solid dispersions for a given API candidate
Learn about the formulation criteria based on stability, performance, and manufacturability data
Who Should Attend 
This webinar is suitable for anyone working in formulation of oral drugs, procurement, and outsourcing teams or as a project manager, who is interested in understanding the whole assessment process and their role in it.
Gated content. Registration is required.
Do you have a challenging project needing differentiating technologies and an innovative approach?
Also in Events
Date:
2024/03/12

to

2024/03/14
Date:
2024/03/13

to

2024/03/15
Date:
2024/03/18

to

2024/03/21
Location:
New York, United States