Webinar Series: Amorphous Solid Dispersions by Spray Drying: From Early Formulation to Commercial Lifecycle Management
Start
Tuesday, February 28, 2023 - 16:00
End
Thursday, April 20, 2023 - 17:00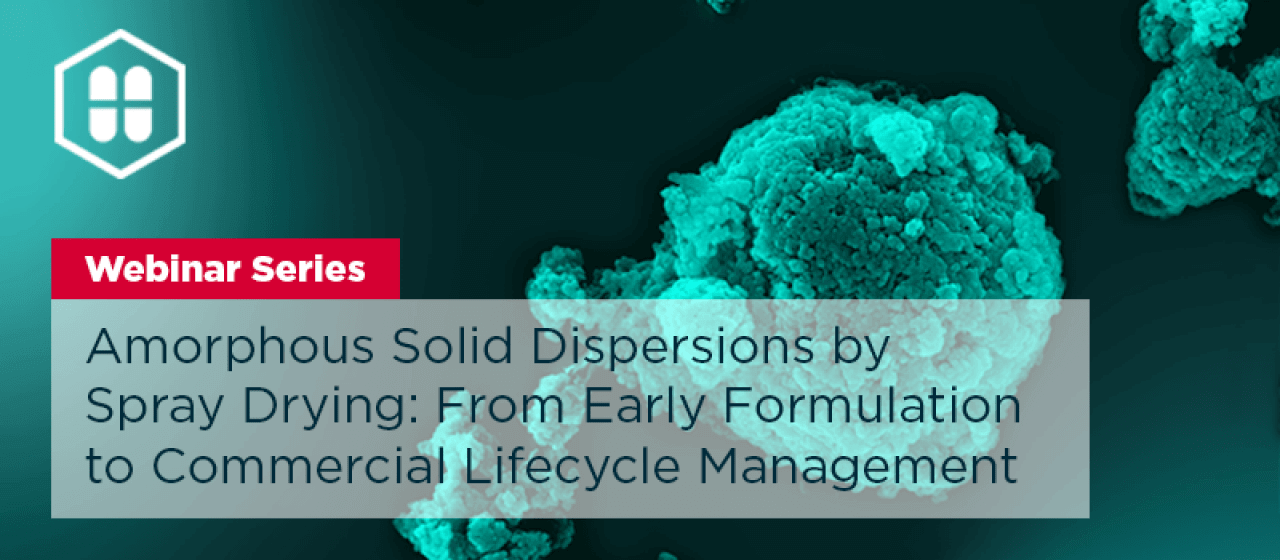 Hovione presents a new comprehensive three-part webinar series on "Amorphous Solid Dispersions by Spray Drying: From Early Formulation to Commercial Lifecycle Management" starting February 28, 2023.
Over the course of this series, Hovione experts will guide you through the complete journey of amorphous solid dispersions (ASDs), starting from the early formulation stage to process development and scale-up, and finally to commercial reality and lifecycle management of ASDs. 
As an experienced manufacturer of ASDs by spray drying for the pharmaceutical industry, Hovione will be able to share its extensive knowledge and experience. Furthermore, the featured experts will be available to answer your questions during a live Q&A.
Key Learnings for the Webinar Series
Gain knowledge on designing a successful formulation for Amorphous Solid Dispersions produced by Spray Drying
Discover how to develop a robust process at lab scale and assure a successful scale-up
Learn how to use a model-based methodology to establish the design space and a commercial process
Understand what to consider during the Lifecycle Management of a commercial Amorphous Solid Dispersion by Spray Drying 
SESSION 1 (On-demand)
Evaluating the Best Formulations for Amorphous Solid Dispersions by Spray Drying



Do you have a challenging project?

Schedule your individual meeting at the upcoming tradeshows and conferences in Berlin, Boston, Orlando, Barcelona, Delhi or Edinburgh.
Also in Events
Date:
2024/03/12

to

2024/03/14
Date:
2024/03/13

to

2024/03/15
Date:
2024/03/18

to

2024/03/21
Location:
New York, United States