DCAT Week 2023
Start
Monday, March 20, 2023 - 09:00
End
Thursday, March 23, 2023 - 18:00
Location:
New York, United States
Meet us at the DCAT Week and schedule a meeting now with our key experts at The Lexington Hotel.

Learn how Hovione can support your projects and the production of your much needed medicines and breakthrough therapies.
You might be interested in: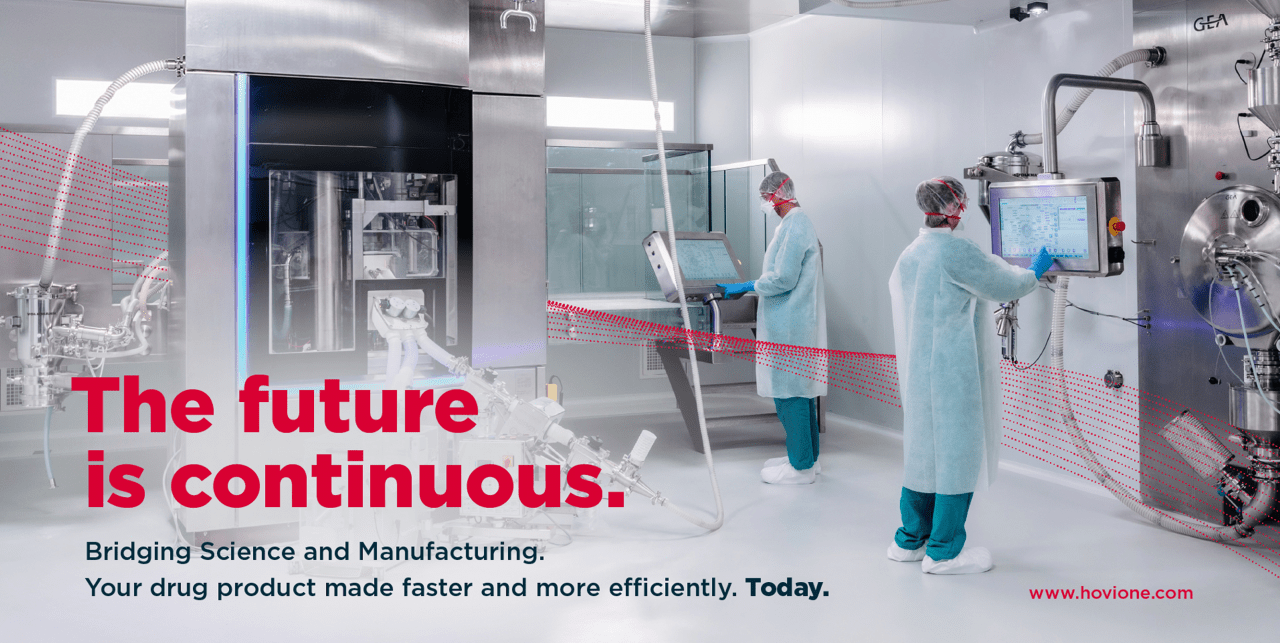 Continuous tableting is suited for all types of drug products for oral delivery, and allows for leaner and risk-reduced development paths, leaner supply chains, increased built-in quality, and more flexible and less complex manufacturing processes. Meet our team and find out why The future is continuous.
Also in Events
Date:
2024/03/12

to

2024/03/14
Date:
2024/03/13

to

2024/03/15
Date:
2024/03/18

to

2024/03/21
Location:
New York, United States