2023 CPhI Worldwide
Start
Tuesday, October 24, 2023 - 00:00
End
Thursday, October 26, 2023 - 00:00
Location:
Barcelona, Spain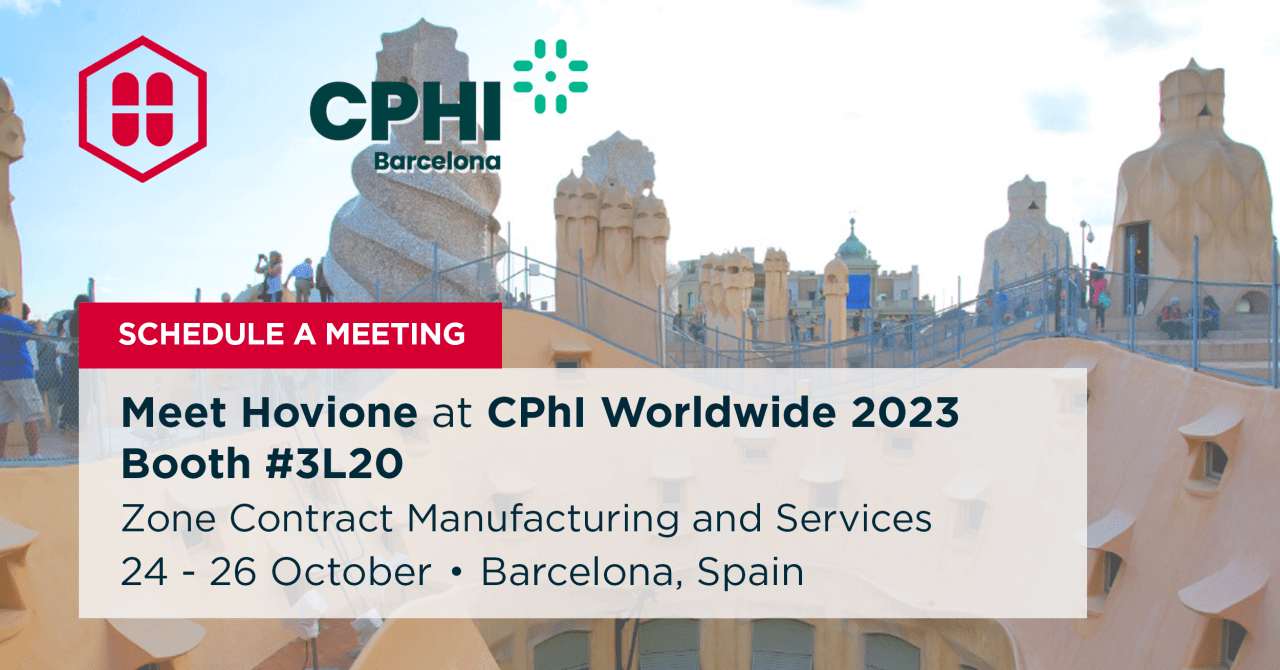 Join Hovione at CPhI Worldwide and meet the team in whose attentive hands you can place your project.
Let's discuss your project together.

We look forward to seeing you at CPhI Worldwide
to present the most reliable and innovative end-to-end solutions to help your project succeed.
Also interested:
Meet our experts and find out if
Continuous Tableting is right for your product​​​​​

 

Contact our experts to overcome your
solubility issues with the best scale-up science

 

Learn more about the innovative technology
capable of solving the poor solubility issues of your drug candidate
 

Meet our experts to identify the best performing
and stable formulations for your drug
 

Meet our experts to bring your
Inhaled medicine to patients
 

Contact our experts to take your project
to market faster​​​
Schedule a meeting with our experts.
Find more about CPhI Worldwide.
Also in Events
Date:
2024/03/12

to

2024/03/14
Date:
2024/03/13

to

2024/03/15
Date:
2024/03/18

to

2024/03/21
Location:
New York, United States