Science Turnaround - Case Studies
Case Studies presented by our scientists: how alternative scenarios accelerated progress and improved results allowing our clients' products to perform better.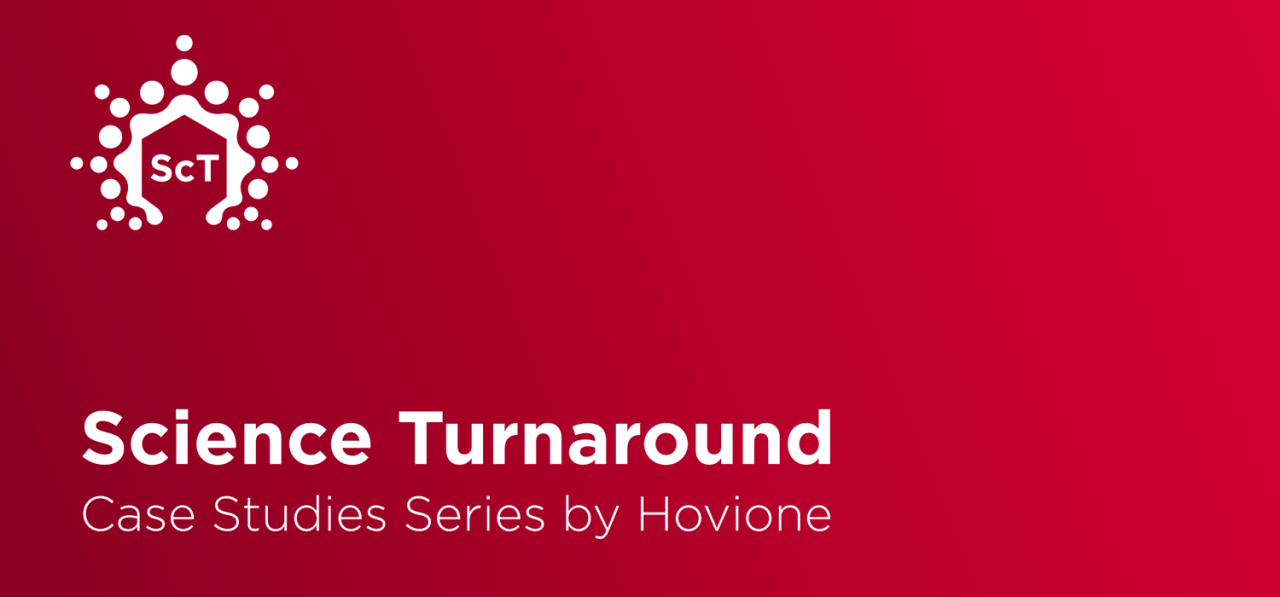 Welcome to the new "Science Turnaround" Series
Our multinational team partners with global customers to help deliver lifesaving and life changing medicines for patients all over the world. Most of the projects we are involved in are complex and challenge us to innovate in order to allow our clients' products to perform better. 
In this new compilation of Case Studies presented by our scientists, we share how Hovione's multi-disciplinary teams' expertise, scientific rigor and out-of-the-box thinking allowed us to see alternative scenarios, accelerating progress and improving results.
Click on the image to play the video

 

Case Study #6 - "Enabling lean manufacturing with Process Analytical Technologies (PAT)"

In this case study, Ricardo Sousa explains how a 20h bottleneck was eliminated by replacing a loss on drying method with NIR, decreasing the stocking time to 5 hours.

 

Case Study #5 - "De-risking scale-up of DPI formulations"

In this case study, João Pereira and Beatriz Fernandes explain how to approach the scale-up of DPI formulations from lab to commercial scale by maintaining scale-independent blending parameters and the capsule filling mechanism, avoiding impact on processability and final product performance. 

 

Case Study #4 - "Hazardous Chemistry at High Temperature"

In this case study, Rudi Oliveira explains how a hazardous chemical process was approached and how continuous flow was applied to achieve a safer and more efficient process at scale.

 

Case Study #3 - "Understanding crystallization"

In this case study, Filipe Vultos and Liliana Silva explain the approach taken to study the physical stability of a multicomponent amorphous solid dispersion formulation with the aim of achieving a better understanding of the crystallization events occurring during stability studies.

 

Case Study #2 - "Reduction of QC burden"

In this case study, André Cruz explains how an analytical bottleneck, that resulted from a combination of a time-consuming analytical technique with a process that involved high throughput of samples, was approached and how Chemometrics allied with Near infrared (NIR) spectroscopy were applied to achieve a faster analytical response that potentiate the increase of productivity for both QC and Production areas.

 

Case Study #1 - "In water we go"

In the first case study, Susana Lucas explains how a multistep chemical process was approached toward a new synthetic route to achieve an efficient and highly sustainable one-pot scalable process.