Hovione distinguished with the Order of Engineers trophy
Mrs. Diane Villax represented Hovione at the Gala of the Order of Engineers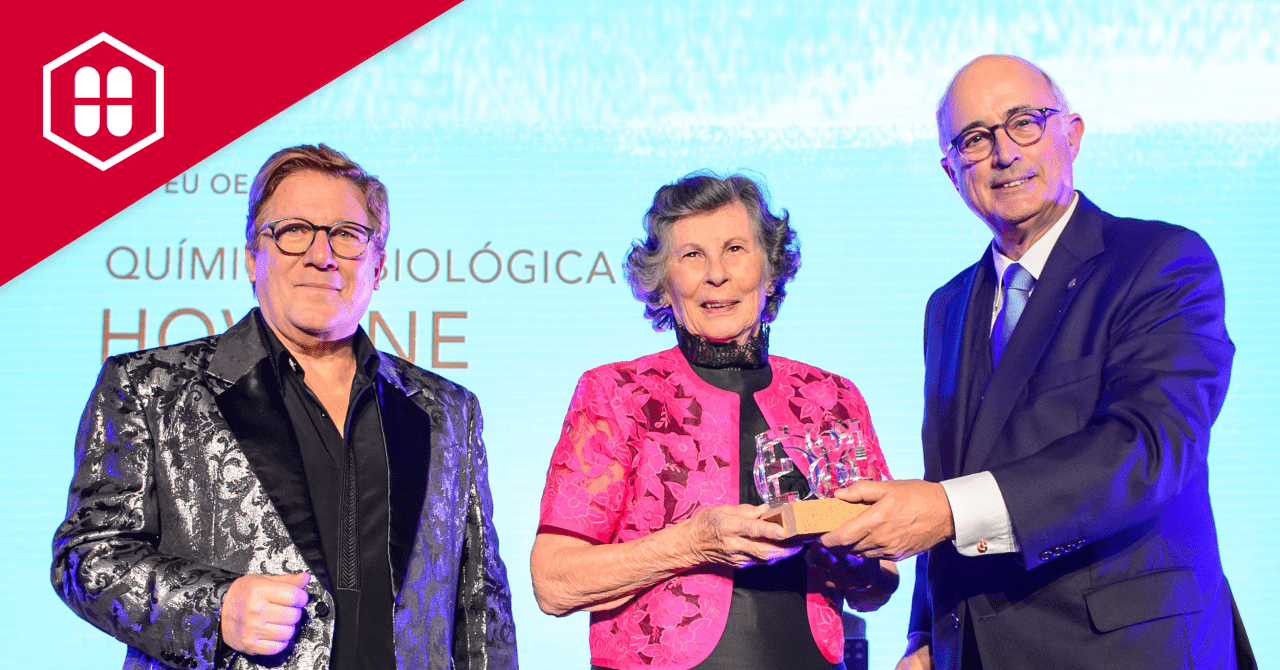 In the picture: Herman José, presenter of the ceremony, Diane Villax, founder chairman of Hovione, António Gonçalves da Silva, President of the College of Chemical and Biological Engineering.
The Order of Engineers (OE) in Portugal celebrated its 85th anniversary and to mark the occasion held a Gala on the 27th of November. During the ceremony, OE trophies were awarded to distinguish the best projects, works, personalities or institutions of National Engineering.
Hovione was awarded for its work in the field of pharmaceutical chemistry over more than 60 years.
The award was received by Mrs. Diane Villax on behalf of Hovione. In her acceptance speech, Mrs. Diane Villax referred to Hovione's role in research and development, highlighting the important contribution given by the Team members and the PhD's and Master programs in progress within the company.
Also in Events
Date:
2024/03/12

to

2024/03/14
Date:
2024/03/13

to

2024/03/15
Date:
2024/03/18

to

2024/03/21
Location:
New York, United States