2023 International Women Engineering Day
Make Safe Seen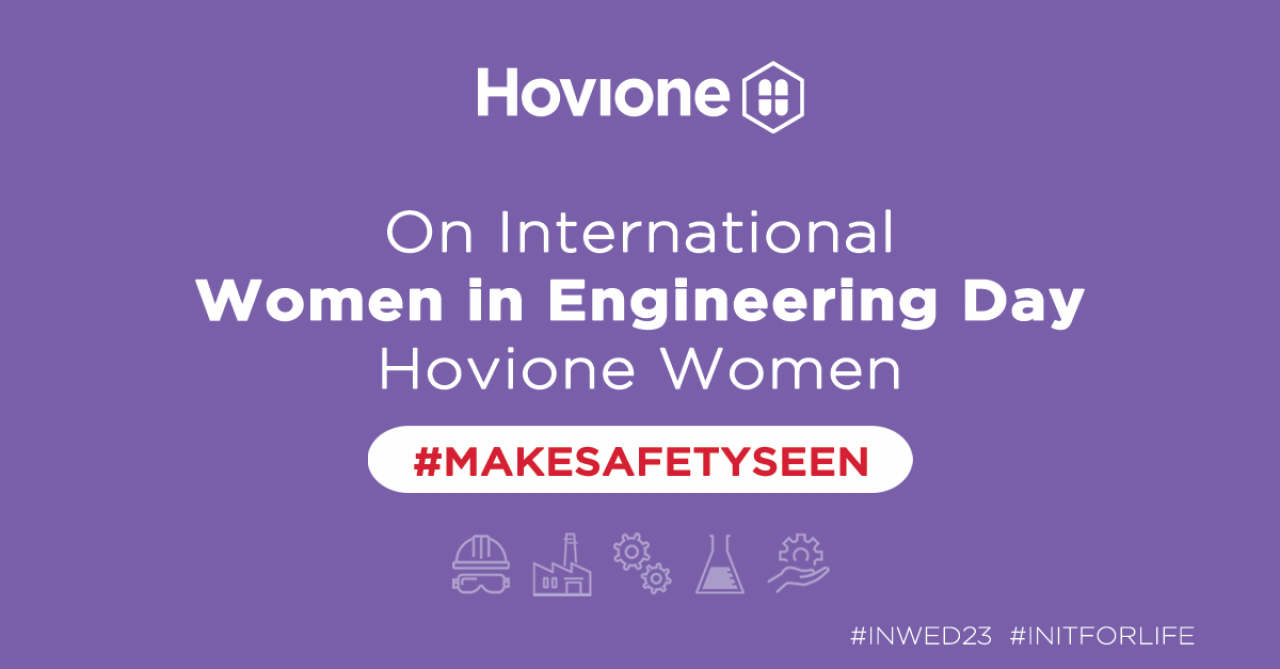 This year's theme for International Women in Engineering Day is #makesafetyseen to celebrate the achievements of women around the world in engineering.
Hear from some of our engineers as they share their career journeys and empower others to break barriers in the healthcare field.
Thank you to Ana Rafael (Principal HSE Specialist) Catarina Coelho (Senior QC Technical Specialist), and Luísa Paulo (Corporate Quality Senior Director I) for making safety seen.
 Read their statements here.
 

"I would like to say a word to empower young girls and show them the incredible potential of women in engineering. Engineering is not just about math and science — it's about designing safer, environmentally friendly systems, collaborating, and embracing entrepreneurship. As women in engineering, we are making a profound impact on society.

I proudly graduated in Chemical Engineering from the University of Coimbra, where both boys and girls were determined to leave their mark on the world. I began my career as a researcher, simulating distillation processes. However, my passion for the environment led me to shift my focus towards engineering design for biofuels and environmental treatment plants. It was then that everything fell into place — I knew I wanted to create a better world.

Years later, I seized the opportunity to start my own business, dedicated to enhancing the environmental efficiency and sustainability of various industries across Europe, KSA, and Angola. This journey taught me the importance of sustainable practices and the dedication required to secure our place in the future.

Today, at Hovione, I'm able to balance both of my passions: contributing to life-saving medicines and ensuring that all of us do our jobs in a safely manner. For ourselves and for the communities where we are in. For the past 8 years, I have led and managed teams and projects, guiding Hovione sites towards a better, safer and more sustainable future. I never stop learning and embracing challenges.

I believe in the power of women, driving positive change and breaking barriers. Together, we can create a safer world where women in engineering thrive and shape a brighter future for all."

Ana Rafael - Principal HSE Specialist
Hovione Portugal 

 

"On International Women in Engineering Day, I take this time to reflect on my journey as a woman in the engineering field.

One of the most rewarding experiences in my journey was the opportunity to work as Senior Analytical Chemist at Hovione. In this role, I had the privilege of contributing to the design and implementation of innovative solutions.

On this special day, let us celebrate the remarkable achievements of women engineers worldwide. Together, we are transforming the landscape of engineering, breaking down barriers and forging a path for future generations of aspiring engineers."

Catarina Coelho - Senior QC Technical Specialist
Hovione Portugal

 

"I have been working as a Chemical Engineer for 40 years and I would like to motivate the young women who love engineering to pursue their dream. At Hovione, I have always felt appreciated and encouraged by my colleagues."

Luísa Paulo - Corporate Quality Senior Director I
Hovione New Jersey