Hovione scholarship program supports four students from IST
Hovione renews the scholarship of three students and extended the support to one student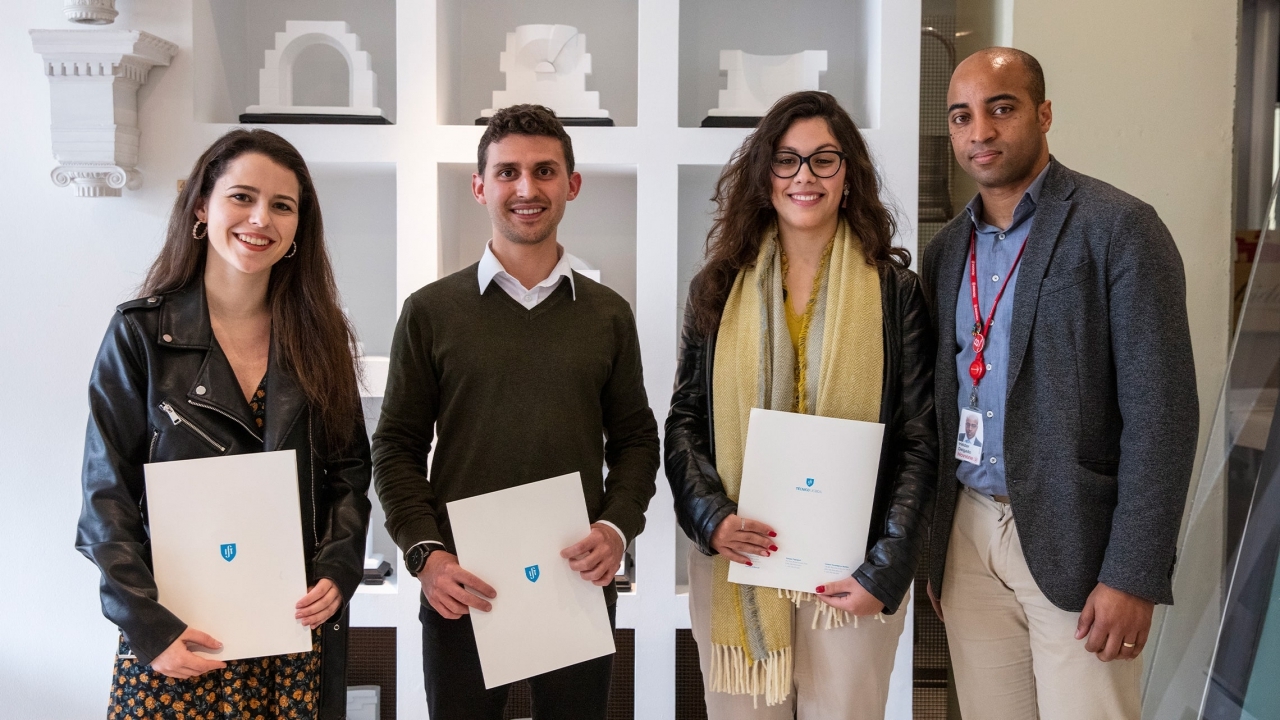 Hovione renews the scholarship of three students and extends the support to one student, all from the Instituto Superior Técnico (IST). The ceremony took place on Tuesday, 3rd March. Hovione's scholarship program – "Hovione Solidária na Educação" – will continue to support Ricardo Dias, Beatriz Colaço and Ana Oliveira (Chemical engineering students) and will extend the support to Mariana Carreira Bento (Biomedical engineering student).
"These scholarships are a way of expressing our gratitude to the universities that produce the most employable graduates and also a way of supporting students with outstanding academic merit who need financial aid". Hélder Delgado gave an example of a former scholarship recipient from Técnico who is currently working at Hovione and expressed his wish that what has happened before may happen again with these students. "We want to turn this support into useful relationships between our company and students".
Also in the Press Room
We are quite sorry, but this section is still empty.
Our team is working hard creating interesting content for you.