Hovione Technology: Dry powder inhalers towards effective affordable sustainable respiratory healthcare
On Drug Delivery, November 2019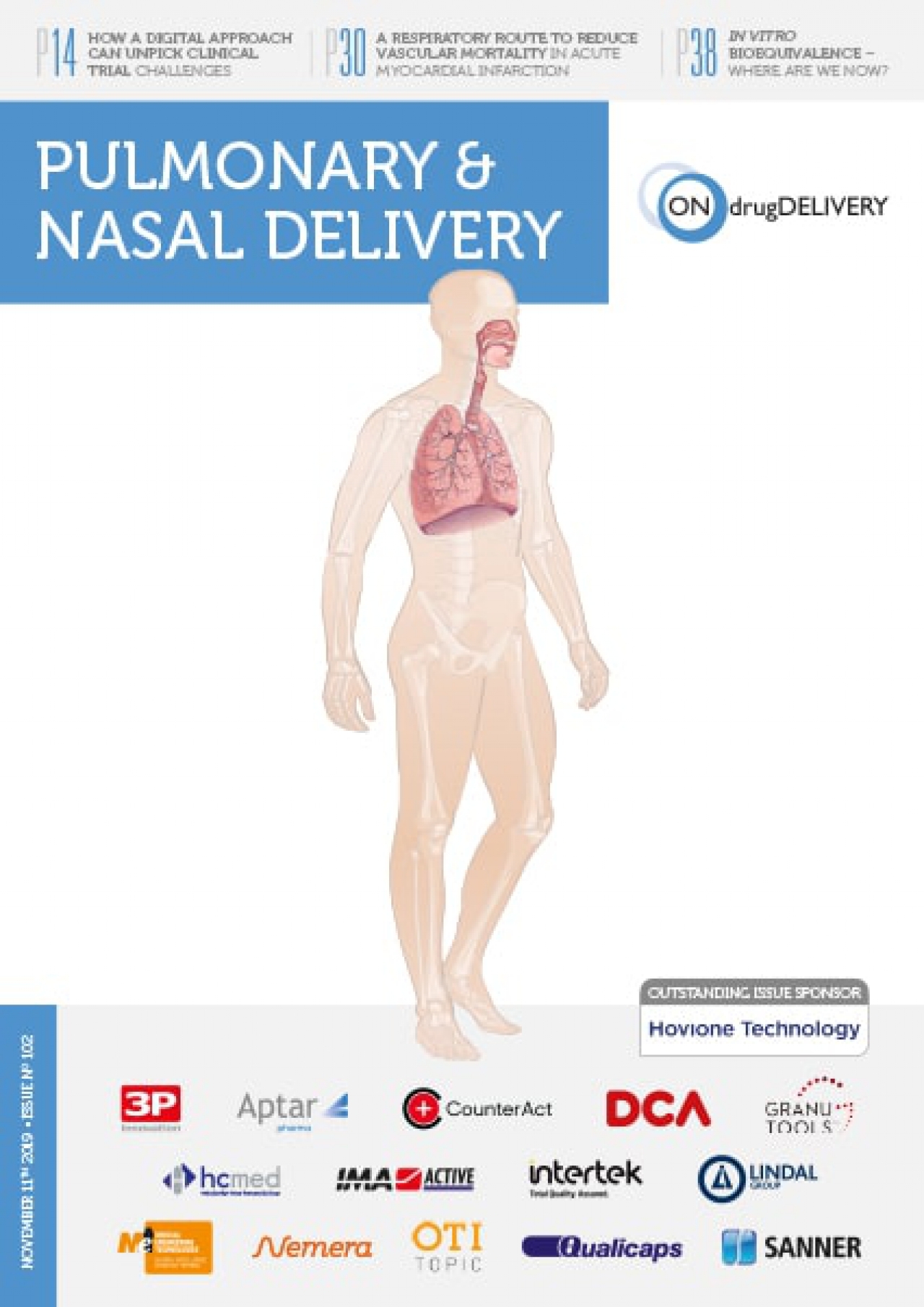 In this article, João Ventura Fernandes, PhD, Director of Technology Development and Licensing, and Peter Villax, Chief Executive Officer, both of Hovine Technology, look at the trends shaping the development of dry powder inhalers.
Inhaled drug delivery is established as the primary choice for airway disease treatment and continues to hold high potential for systemic drug delivery. Since its invention in the 1950s, the pressurised metered dose inhaler (pMDI) has been the inhaled therapy "gold standard" for airway diseases such as asthma, as a result of being easy to use, multi-dose and inexpensive to manufacture.
However, its drug delivery performance remains dependent on patient co-ordination – often leading to high drug losses – and environmental concerns have emerged with respect to the use of
propellant-driven pMDI technology. Although initial chlorofluorocarbon (CFC) propellants have been discontinued due to their impact on the ozone layer, their hydrofluoroalkane (HFA) replacement propellants are unfortunately potent greenhouse gases – 2,000 times more potent than carbon dioxide.
The global battle against climate change arising from greenhouse gas emissions may drive regulators to subject pMDI technology to carbon emission restrictions. Without major technological breakthroughs in finding alternatives which are not greenhouse gases, pharmaceutical companies may lean towards the use of alternative inhaler technologies.