Press Release / Jan 24, 2018
Hovione strengthens Inhalation Services portfolio
Hovione announced that a new MG2 Tekna Precision Capsule filling unit is now online in its Portugal facilities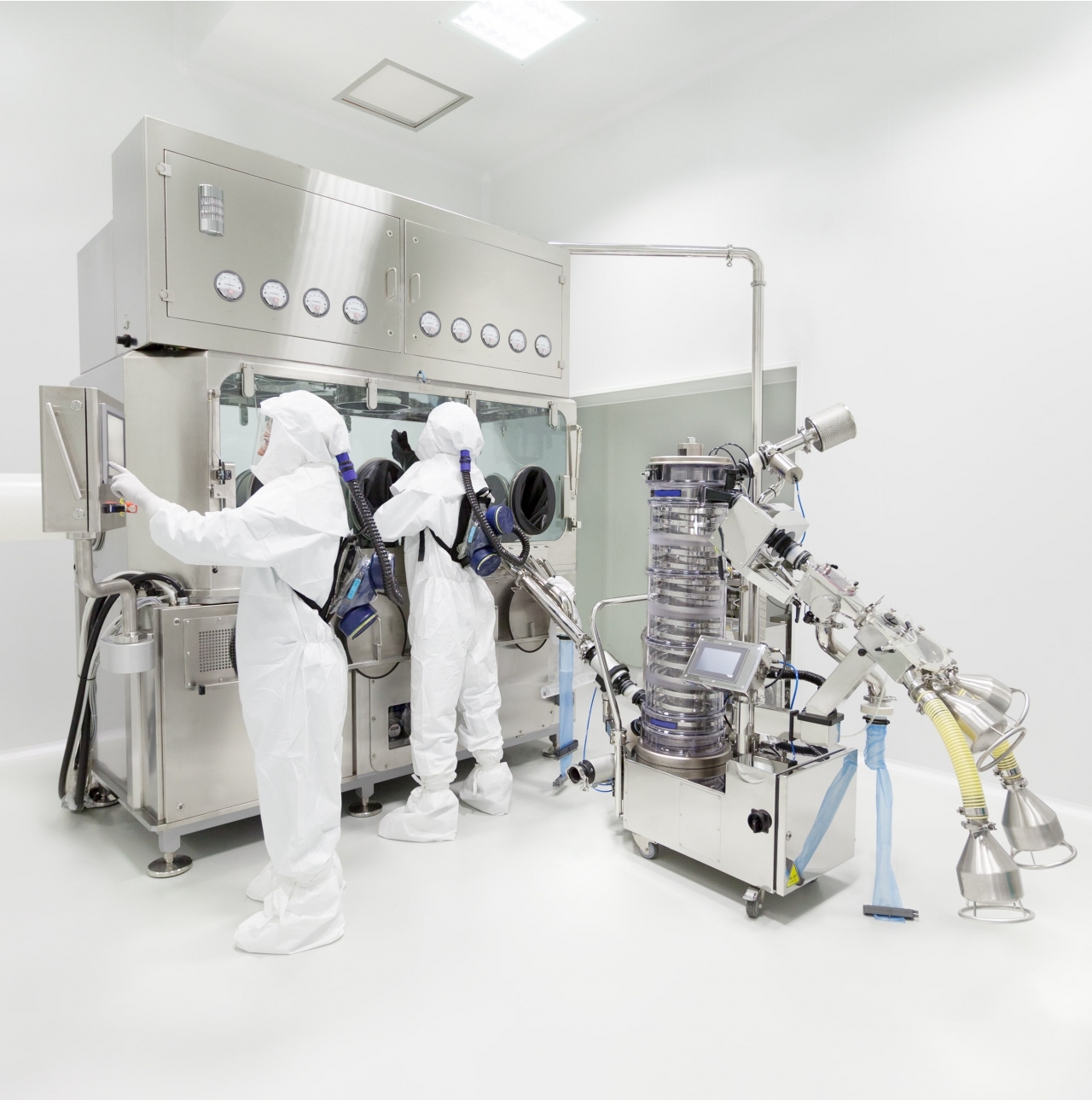 Loures, Portugal, January 24th, 2018 – Hovione announced that a new MG2 Tekna Precision Capsule filling unit is now online in its Portugal facilities. This investment reinforces Hovione's Services portfolio in inhalation product development capabilities, which include proprietary particle engineering technologies as well as formulation and capsule filling capacity to support from development to commercial scale projects.
Hovione's new MG2 Tekna Precision Capsule filling unit complements our offering in encapsulation for inhalation products and has capacity for up to 110,000 capsules per hour with 100% net weight check and is fit to process highly potent compounds (down to 30 ng/m3). This unit complements the MG2 Flexalab and Mettler-Toledo Quantos encapsulation units that allows capsule filling for Phase I and Phase II clinical trials. In parallel Hovione has installed capacity in particle engineering suitable for inhalation, namely a multiple scale Spray Drying units for highly potent compounds, as well as a new wet polishing suite, and strengthened its analytical characterization toolbox.
From formulation composition, optimization and precision capsule filling with 100% fill weight check, to analytical characterization and scale-up to a commercial scale, Hovione can take product from the early proof of concept stages up to a fully developed and scaled process. Together with our API and particle engineering capabilities, we can fully develop and produce any Inhalation product at Hovione, from API synthesis to final drug product.
"We are excited to announce this new integrated offering, all at the same site where our scientists work together in the interface between particle engineering and final drug product for the benefit of an optimal product performance. This will allow us to support our customer's inhalation projects at all scales and contribute to accelerate drug development and manufacturing timelines," said Filipe Gaspar, Vice President R&D.   
"These investments are driven by significant client demand, since the market is looking for integrated inhalation product development solutions that reduce program risk and complexity. Hovione has all the ingredients for an outstanding partnership starting from clinical programs and into commercial supply." Added Frédéric Kahn, Vice President Marketing and Sales.
Based on more than 20 years of experience in inhalation, Hovione can speed up your inhalation drug development, from a very early stage to a late development stage. Working with Hovione allows partners to take advantage of cutting edge particle engineering technologies and state of the art analytical facilities operated by highly skilled and responsive scientists.
About Hovione
Hovione has over 58 years of experience as a CDMO and is currently a fully integrated supplier offering for drug substance, drug product intermediate and drug product. With four FDA inspected sites in the USA, China, Ireland, and Portugal, and development laboratories in Lisbon and New Jersey, the company provides branded pharmaceutical customers services for the development and compliant manufacture of innovative drugs and is able to support highly potent compounds. For generic pharmaceutical customers the company offers niche off-patent API products. In the inhalation area Hovione is the only independent company offering a complete range of services.
Also in Events
Date:
2024/03/12

to

2024/03/14
Date:
2024/03/13

to

2024/03/15
Date:
2024/03/18

to

2024/03/21
Location:
New York, United States