Hovione receives an honorable mention at the "Innovation in Ecosystem 2022" competition
COTEC Innovation Summit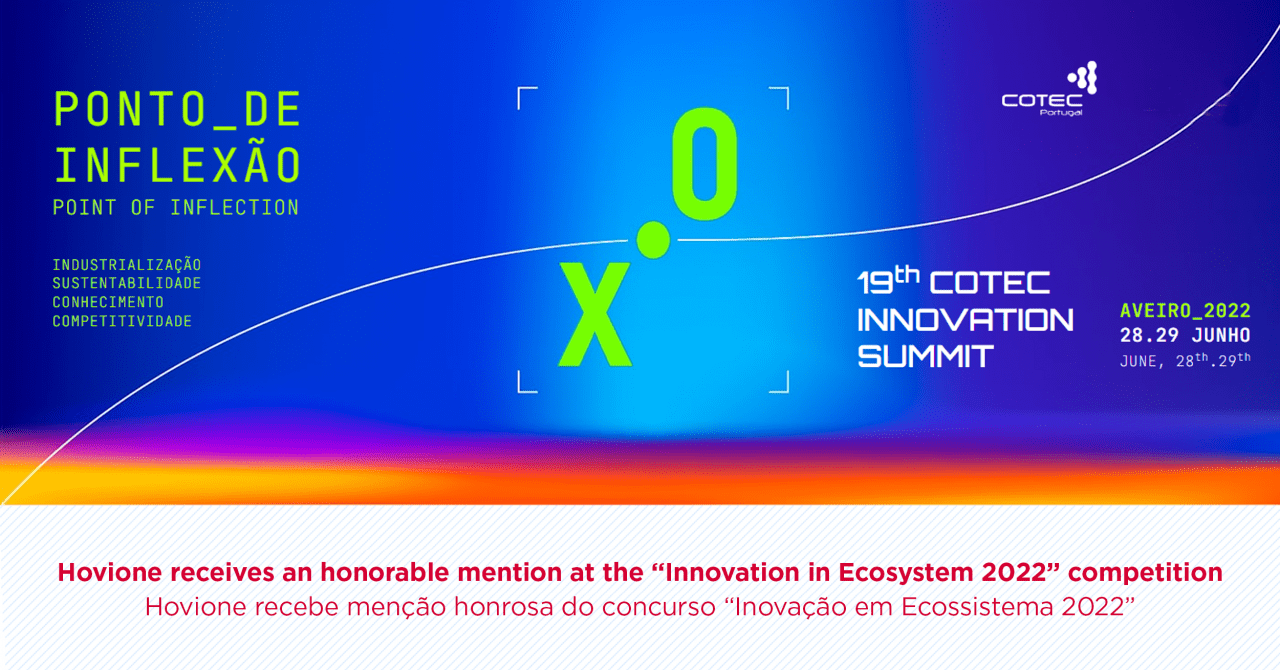 On June 29th, at the COTEC Innovation Summit, Hovione's case study, presented in partnership with WeADD, received an honorable mention at the "Innovation in Ecosystem" 2022 competition. The ceremony took place at the Aveiro Congress Center, and João Ventura, Business Director Inhalation Solutions, represented our company.
Hovione was a finalist following a presentation provided together with WeADD, during the COTEC Xperience 4.0 sessions, as part of a collaboration that supports the development of the product "8Shot Dry Powder Inhaler (DPI)".
COTEC Portugal is a multisectoral business association that promoted four central axes in this edition of the COTEC Innovation Summit: Industrialization, Sustainability, Knowledge and Competitiveness.
Learn more about our Devices