Hovione awarded with the COTEC INNOVATIVE 2021 statute
Innovation potential in profitable growth and financial strength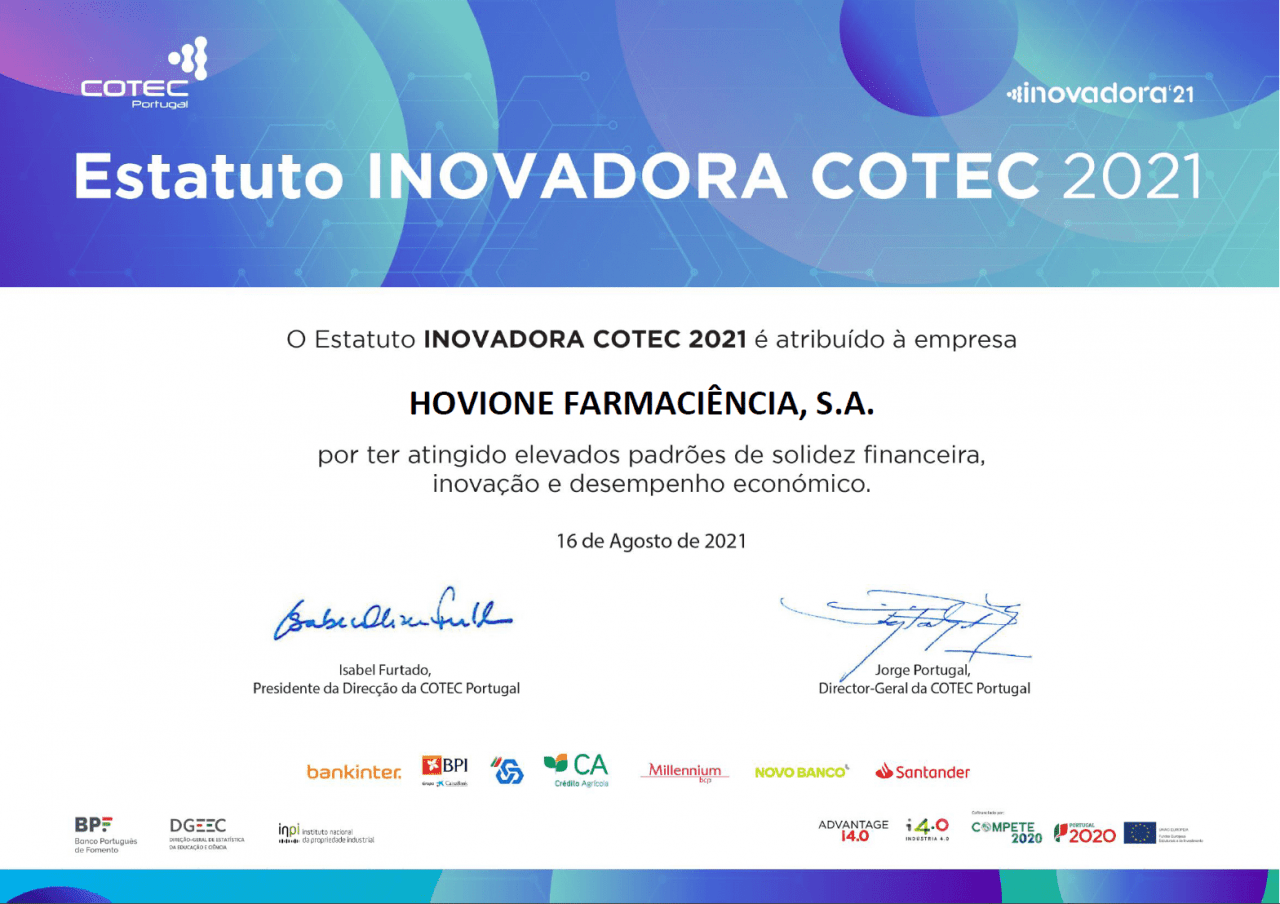 Hovione has been awarded with the Estatuto INOVADORA COTEC 2021 (COTEC INNOVATIVE 2021 statute) in acknowledgement of its high standards as regards financial robustness, innovative capacity, and economic performance.
We are proud to have been attributed this statute, as it is awarded to high performing companies for their example, notoriety and market value.
Hovione continues to stand out in the national scenario as a reference in the Innovation sector.
Also in Events
Date:
2024/03/12

to

2024/03/14
Date:
2024/03/13

to

2024/03/15
Date:
2024/03/18

to

2024/03/21
Location:
New York, United States