Excellence in pharmaceuticals
USA Today, 30 June 2023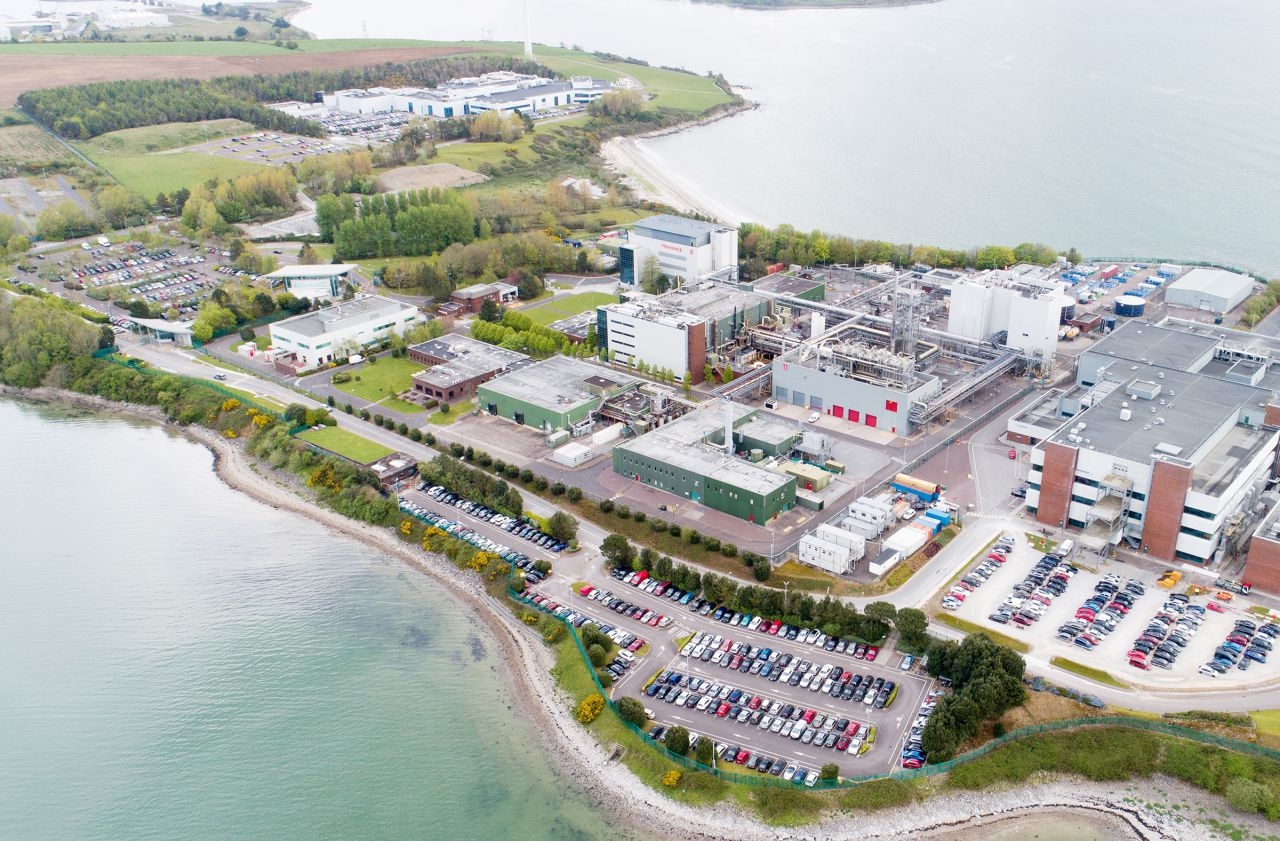 Responsible for 39% of the nation's total annual exports, the Irish pharmaceutical sector continues to expand its capabilities
Ireland's life sciences sector is internationally renowned for its operational and innovational excellence, with 19 out of the top-20 global pharmaceutical and biopharmaceutical giants having a presence in the country. Overall, more than 85 pharmaceutical companies are currently operating in Ireland and the sector employs over 42,500 people. And this talent base is constantly expanding, thanks to continuous new investment into the sector. "We are the world's third-largest exporter of pharmaceuticals and we have a good reputation for strong regulatory compliance and quality. Our regulators are seen around the world as some of the leading lights in setting standards. As a result, pharmaceutical companies in Ireland go beyond compliance, which gives them a competitive advantage," says Paul Downing, general manager of Hovione, the leading international contract development and manufacturing organization (CDMO) that specializes in fully integrated innovative services for drug products, product intermediates and substances. 
PAUL DOWNING GENERAL MANAGER, HOVIONE
"Pharmaceutical companies in Ireland go beyond compliance, which gives them a competitive advantage."
With state-of-the-art manufacturing facilities in Ireland, the US, Portugal and China — all of which have high regulatory compliance — Hovione has a global employee base of nearly 2,500 people and in its 63-year history has had more than 41 regulatory inspections from authorities such as the US Food and Drug Administration with no product recalls and no warning letters being issued. Something that Downing is exceptionally proud of. "We're an expert organization with capabilities in technology transfer and new product introductions and, from a CDMO perspective, we're recognized as a world leader in spray drying," he says. "We're also a progressive company and we go above and beyond compliance; we always want to learn and give our customers more, because customer satisfaction is at the heart of everything we do." Hovione began its operations in Cork in 2009. Since then, it has quadrupled its Irish assets, client base, sales and employees, which has given it the right ecosystem to take on large customer projects. As with any industry, the digital revolution is changing all facets of the pharmaceutical business and Hovione itself has implemented a host of new digital tools at its Irish facilities in recent years. "One example of this is an electronic laboratory notebook, which is a digitalization of our core activities in research and development and our quality control laboratories. That has driven efficiency and standardization," says Downing. "As a company, we have other global initiatives, including a plant data management system, which is a central hub for all our data on trends and information that allows us to analyze and share that data. "In addition, we've started to adopt a manufacturing execution system and are automating electronic batch records. That's the journey we're on. Here in Ireland, there are lots of advocates for industry 5.0. We're watching that brief to see how it evolves and whether we can tap into that as well."
Future growth of the biopharma industry
Ireland's pharmceutical sector began to become an international presence in the 1960s after the arrival of pharma giant Pfizer, which was followed by names like Merck, MSD, SmithKline, GSK, Eli Lilly, Bristol Myers Squibb, Alexion and Regeneron — and by 2021, the sector was generating over $85 billion a year from its exports. Investments continue to flood in to the tune of around $1-$2 billion annually, and this could soon increase, as the association that represents Ireland's biopharma and chemical industry, BioPharmaChem Ireland —part of the wider trade body Ibec — has recently launched a five-year strategy to further develop the sector. 
"We're prioritizing skills and talent," outlines Matt Moran, director of BioPharmaChem Ireland. "For example, we have established an apprenticeship program, which we work on with the government, that is non-traditional and vocational. In the past, companies would normally have employed university graduates, but now there is an opportunity for school leavers to work in the industry and acquire qualifications at the same time. We also operate an industry-led Skillnet training initiative, through which we arrange for training programs to be delivered to the industry to fill skill gaps. The association is also prioritizing the continued growth and competitiveness of all the sub sectors of the industry, including active pharmaceutical ingredients, biotech and finished products, states Moran, who adds: "Some of the newer areas we're exploring at the moment are pharma 5.0, which involves empowering employees as well as deploying technology, sustainability in manufacturing, cell and gene therapies and very advanced therapeutics. We also want to grow our indigenous base of startups and to expand our footprint to include additional aspects of the industry, such as global business services, clinical research and more engagement research. That's the future."
Read the full article at BusinessFocus.org