Webinar - Process safety evaluation and scale-up resorting to mechanistic modelling for exothermic and gas releasing reactions
Start
Thursday, February 03, 2022 - 16:00
End
Thursday, February 03, 2022 - 16:00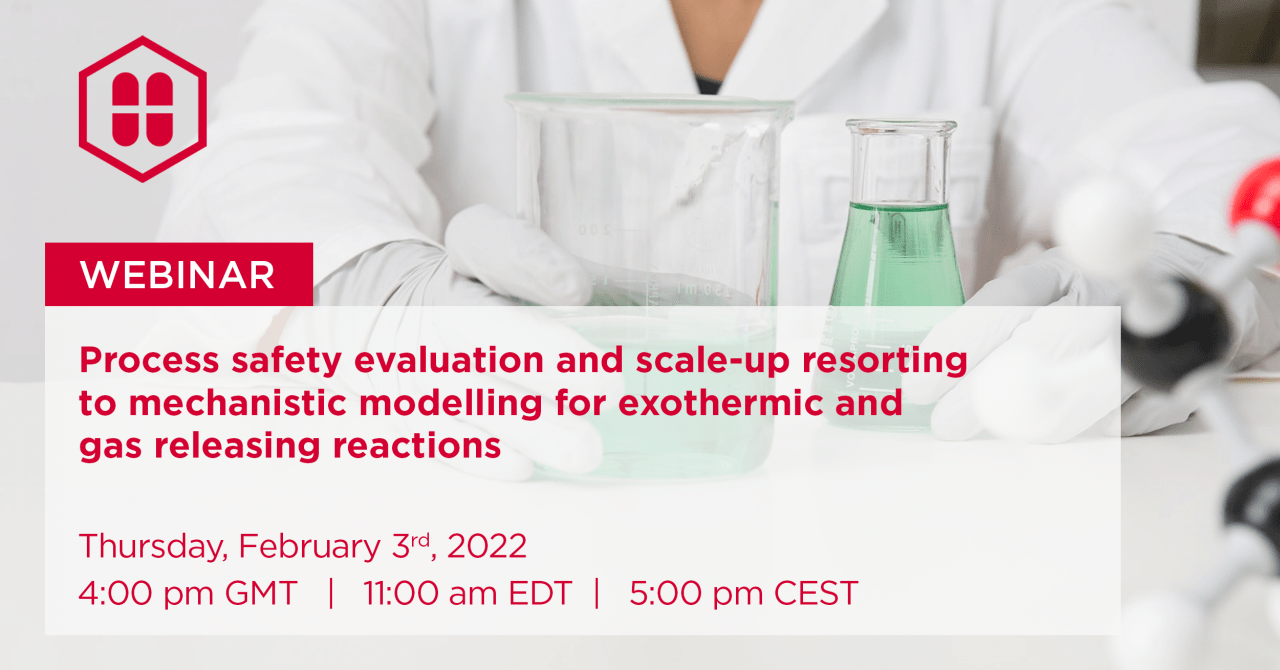 (Restricted content)
 
Thursday, February 3rd, 2022
4:00 pm GMT   |   11:00 am EDT   |   5:00 pm CEST
Registrations to the webinar are subject to approval
Speaker
Filipe Ataíde - Senior Scientist, R&D Process Chemistry Development
Key Learning Objectives:
How to build reaction models
How to couple reaction knowledge with large scale equipment information to estimate process performance before batch execution 
How can you increase reaction knowledge from routinely generated lab data
This webinar will focus on the modelling and scale-up of exothermic and gas releasing reactions, while evaluating the potential impact of the control strategy on the large-scale process conditions and outcome.
The first case study will showcase a procedure to troubleshoot a reaction that had a very good outcome in the lab while in the first large scale batch, the level of this impurity reached 30% area at reaction endpoint, which did not allow its purge during downstream, failing to meet the impurity specification in the dry solid. The outline course of action was to build a kinetic model for the formation of the product and the key impurity using calorimetry and historical data to follow as close as possible the Bourne Protocol to understand the impact of mixing on the reaction outcome.
The second case study will show a process where the main reaction is exothermic, but part of the heat generated throughout the process comes from the decomposition of the reagent in the solvent, with strong gas release. 
All reaction modelling was later confirmed with large scale batches with successful outcomes.
​​​​​​
(Restricted content)
Also in Events
Date:
2024/03/12

to

2024/03/14
Date:
2024/03/13

to

2024/03/15
Date:
2024/03/18

to

2024/03/21
Location:
New York, United States