Webinar - Computational Methods and High Throughput Screening in the Formulation of ASDs
Start
Wednesday, February 24, 2021 - 16:00
End
Wednesday, February 24, 2021 - 17:00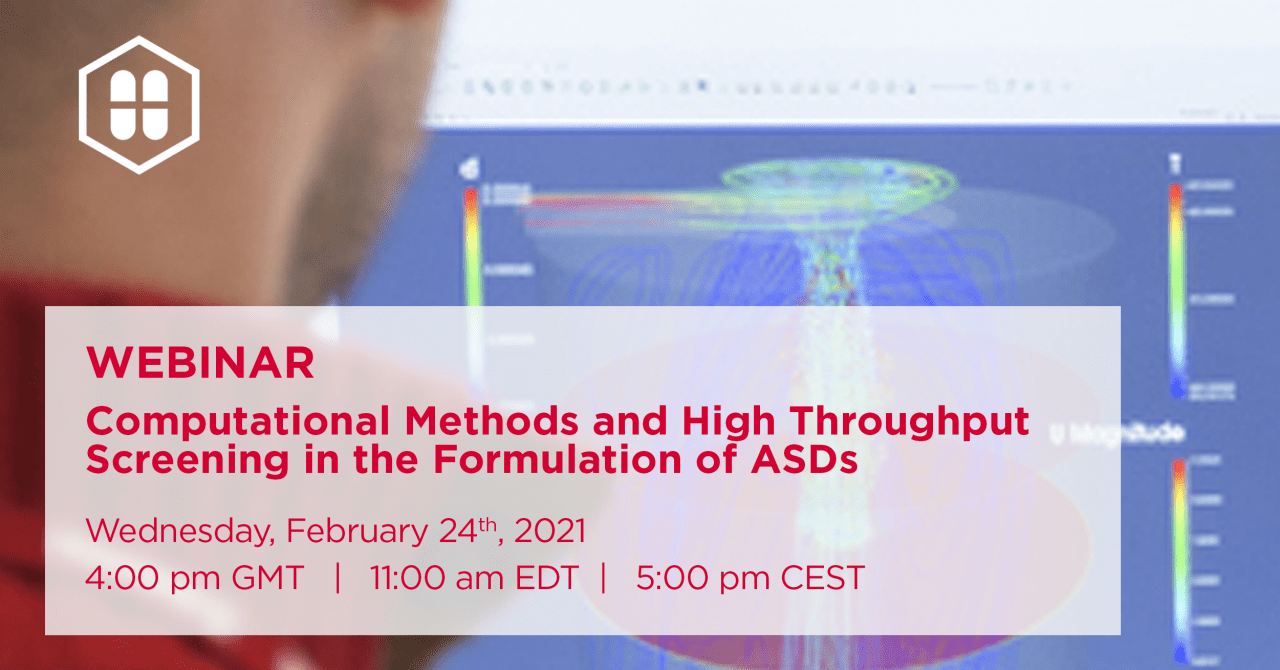 Wednesday, February 24th, 2021
4:00 pm GMT | 11:00 am EDT | 5:00 pm CEST
Registrations to the webinar are subject to approval
Speakers
João Sá, PhD - Scientist, Particle Design and Formulation​, R&D Drug Product Development
Ana Rita Prates, PhD - Scientist, Particle Design and Formulation​, R&D Drug Product Development
Inês Ramos, PhD - Scientist, Particle Design and Formulation​, R&D Drug Product Development
The manufacturing of Amorphous Solid Dispersions (ASD) has become an established and commercially demonstrated strategy to improve the bioavailability of poorly water-soluble drugs. However, the perceived complexity in the development of an ASD formulation has been cited as an obstacle to the use of this strategy in favor of simpler, albeit less enabling solutions.
The formulation of an ASD is based on a number of factors, namely defining the maximum API load, the choice of the stabilizing polymer, the inclusion of a surfactant and the solvent system. All these factors can amount to extensive lab experimentation. The use of computational methods has been used to narrow formulation conditions allowing to focus all development activities on prototypes with high probability of success. These tools will greatly reduce development time and costs and ensure that the optimal formulation conditions are selected.
This webinar will provide an overview of the multiple computational tools that have been proposed for the formulation of ASDs, along with a series of case studies.
Our scientists will also present Hovione's new global platform of high throughput screening for ASD formulation – ASD-HIPROS – which is equipped with a computational platform coupled with state-of-the-art analytical and spray drying technologies and is able to deliver optimized formulations in record time with minimal consumption of API.
Key learnings:
Prediction of ideal formulation based on API molecular descriptors
Prediction of critical parameters for ASD success (physical stability, drug load and performance) by new computational models
Integration of computational ASD screening with drug product development and with IVIVC