Webinar - Accelerating the Adoption of Continuous Tableting: The Responsibility of a CDMO
Start
Thursday, January 26, 2023 - 16:00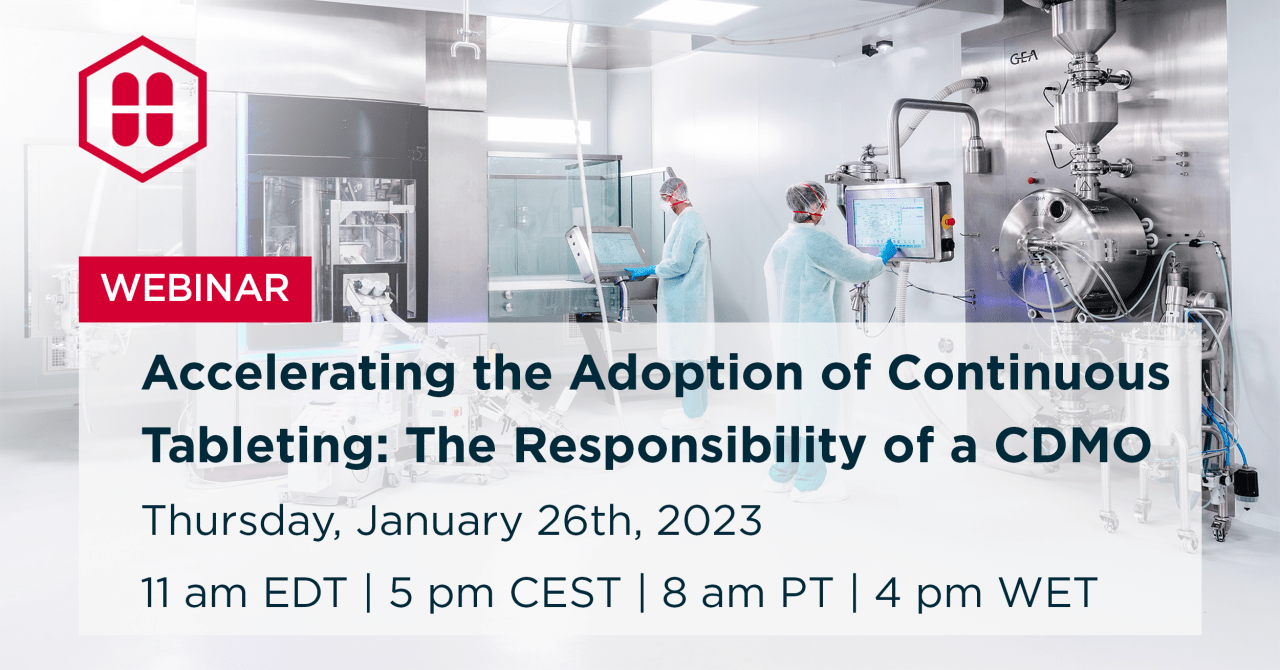 Gated content. Registration is required.
Speaker
Anthony Tantuccio  – Fellow of Continuous Tableting at Hovione
Key Learning Objectives
Learn about the current landscape of Continuous Tableting of oral solid dosages
Understand the relevance and key points of the control strategy for Continuous Tableting technology
Discuss elements of control strategies that are currently being embraced and those that continue to be challenging
The application of continuous manufacturing (CM) of oral solid dosage forms is steadily developing a foundation in the pharmaceutical industry. A CDMOs role is particularly critical for the adoption of CM in that an equipment standard needs to be established where most of the industry can seamlessly integrate with their own development, manufacturing, and supply chains.
During this talk, we will briefly review the current state of adoption of Continuous Tableting (CT) as a subset of CM and highlight key elements of equipment and control strategy necessary to facilitate a deeper penetration the technology across the drug product lifecycle. The themes presented will be applicable for all oral solid dosage CT processes, but with a focus on continuous direct compression process.
The focus of the discussion will be when to apply CT across the product lifecycle and what control strategies might be considered for assurance of robust deployment of continuous direct compression. 
Gated content. Registration is required.
Also in Events
Date:
2024/03/12

to

2024/03/14
Date:
2024/03/13

to

2024/03/15
Date:
2024/03/18

to

2024/03/21
Location:
New York, United States